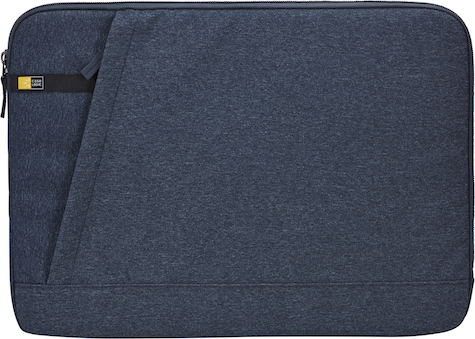 Huxton 15.6" Laptop Sleeve
Company: Case Logic
Price: $30
The Case Logic Huxton Laptop Sleeve is a case made of heathered fabric designed for protecting your 15.6" laptop  when traveling to the office, school, or local cafe.
The Huxton Laptop Sleeve is designed to protect a laptop with a 15-16 inch screen. The sleeve dimensions, 15.9 x 1.2 x 11.8 inches, can fit devices sized 15.2 x 1.2 x 10.5 inches. There is a zippered pocket to store smaller electronics such as an iPad or Kindle. Though well padded, the polyester material weighs less than a pound. Color options are black or midnight navy.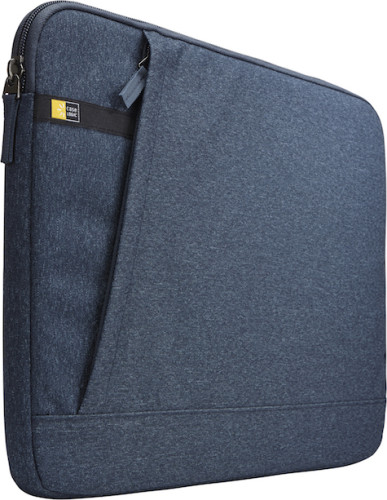 The Huxton Laptop Sleeve is a great alternative to the protective hard shell cases. After having issues with hard cases cracking after only a few months of use, I've lost confidence in their ability to protect my laptop. The sleeve was able to accommodate my hard shell encased laptop. In addition, Case Logic provides a 25 year warranty guaranteeing the quality of the product when put to its intended use.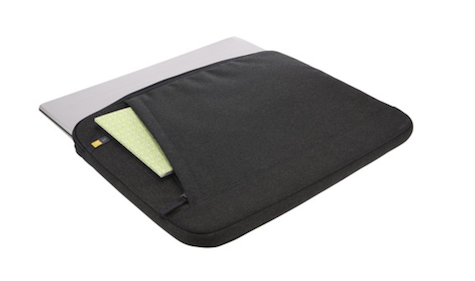 In the past couple of weeks of use, the only complaint I have is the exterior fabric of the dark colored sleeve noticeably collects quite a bit of dust. The fabric can be brushed clean. However, it makes me concerned that over time the sleeve would become stained. This is an issue that a leather or synthetic leather product would not have. So far, the sleeve has the price point, $30, and protective ability needed to meet the needs of this reviewer. Therefore, it will avoid being banished to my closet of misfit accessories.
MyMac Review Rating is 8 out of 10