Holiday Gift Guide v2015.5
WIFISD2 Wireless iOS Media Hub and Travel Router
Macally
$56 to $70 U.S. Internet pricing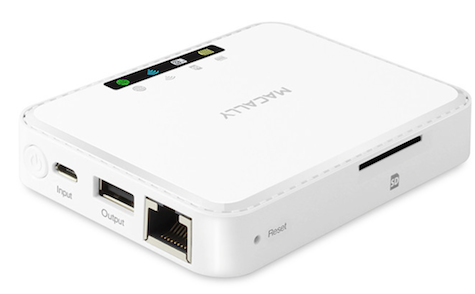 Macally's new WIFISD2 is the perfect gift for someone who has almost everything. Not enough space on your iPhone or iPad for your movies, photos, music, games, and more? No problem! This Wireless iOS Media Hub and Travel Router can handle infinite SD cards, USB flash drives, USB external drives, with either network Wi-Fi pass through or an Ethernet cable connection. Even better: WIFISD2 has an internal battery that can both power it and charge an external USB device.

A free iOS app is the interface for friendly interaction with your precious media and data. This app is substantially improved over the company's earlier version. It will take you a few sessions using it to understand its way of viewing, playing, and transferring your content to or from your iDevice, so be patient. Hint: external drives need to be formatted in non-Apple FAT mode, and the company has good phone or email support to assist with this as needed.
WIFISD2 creates its own wireless network. It's not as tricky to accomplish as it is to explain. The included printed user guide is sufficient if you are somewhat technically adept. Bonus: up to five people can use a single WIFISD2 connection simultaneously.
There are a zillion potential uses for this ingenious device and app. Examples: watching different shows than the kids on a family vacation, making a presentation at work or school, previewing a load of photos from your digital camera, relieving stress on your overloaded 16gb iPhone or iPad, plus many more. Macally calls WIFISD2 your personal pocket cloud, and I agree.
I am surprised more people don't know about this affordable stress-reducing and capacity-expanding product. Once you rely on it you won't believe you ever survived without it.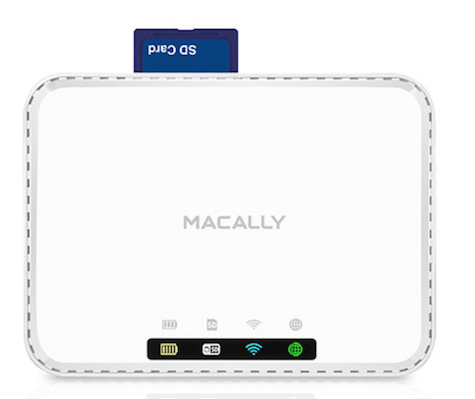 MyMac Review Rating is 8 out of 10.
See our previous gift guide items here and here and here and here.