Holiday Gift Guide v2015-3
Kineta K2 Clock Radio Bluetooth Speakerphone Plus USB Charger
iHome Audio
$80 U.S.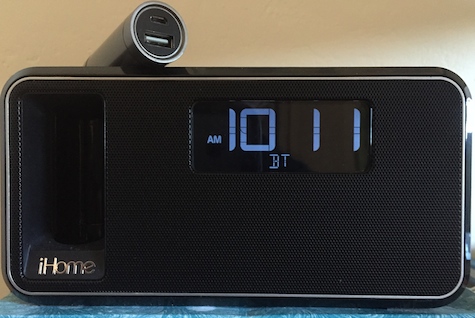 It's a Bluetooth wireless speaker and speakerphone. It has a built-in USB charging port plus a removable iPhone charging USB cylinder. It's a clock radio and dual alarm with an excellent time and date display. It's attractive, compact, lightweight, and crisp-sounding. It has innovative digital touch top deck controls and an auxiliary audio input. And it has an affordable price for all this convenience and functionality.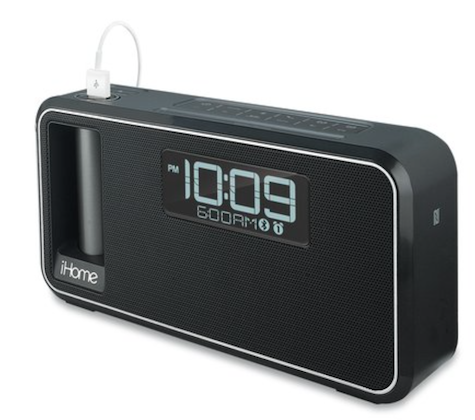 My favorite feature is the clock. At highest illumination the time can be seen from way across the room. Tapping the dimmer area on the top deck reduces the lighting intensity down to zero in several increments. Excuse the pun, but this capability is brilliant. Second favorite is the removable USB charging unit, called K-CELL, with enough reserve power to fully charge an iPhone.
Bluetooth pairing with iOS gear is immediate. Audio playback is loud enough for personal enjoyment or for a small social gathering and for annoying your neighbors, roommates, and family members. Audio response is centered in the midrange. Kineta K2 won't win any audiophile awards, but it's a winner in many more ways.
It's great to have two USB ports for external charging in a Bluetooth speakerphone clock radio. FM reception is strong when using the included plug-in antenna. Top deck LED touch controls are clearly marked, as are the different modes on the front screen when switching from radio to Bluetooth and others.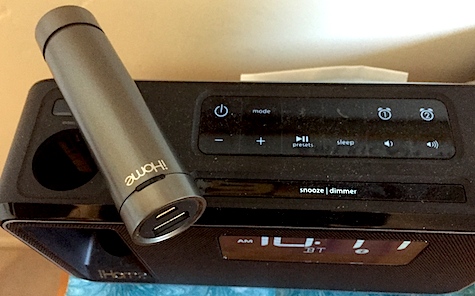 I recommend this unit for your desk or kitchen more than for your bedroom nightstand, unless you are super geeky and techie. It's tricky to know where to tap the digital settings on the top, especially when you are half asleep. Aside from that suggestion, this is a first rate diversified audio/clock that will keep you up to the minute while you are enjoying your favorite music.
MyMac Review Rating is 9 out of 10