CustomSLR Dual Camera Strap
Price: $134.95
Company: CustomSLR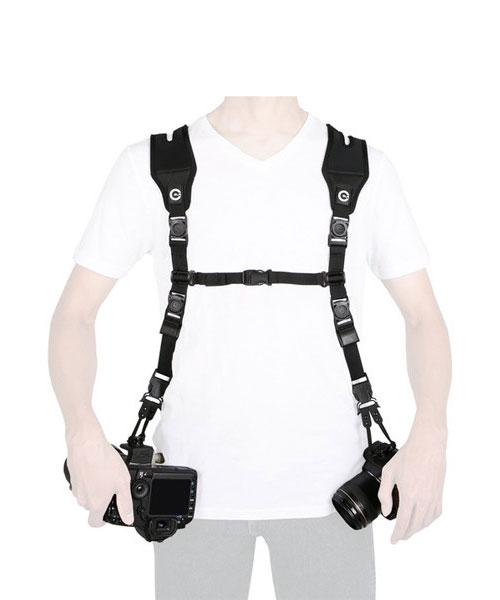 For many photographers it is required to have two camera bodies while shooting events. Carrying those two cameras can become a nightmare. CustomSLR has recently released the Dual Camera Strap for when you need to use two cameras in a demanding setting.
You can buy the complete kit with two Glide One with C-Loop [http://www.customslr.com/products/glide-strap] for $134.95. If you already have the straps, you can buy the kit only for $24.95 that consists of the back pad and a sternum strap. My review unit was the complete kit and was pre-assembled. If you assemble it yourself make sure you place the adjustment buckle on the front of your body. For some reason, mine came assembled with the buckles on the back, and it was difficult to adjust until I looked at the video on how to assemble it.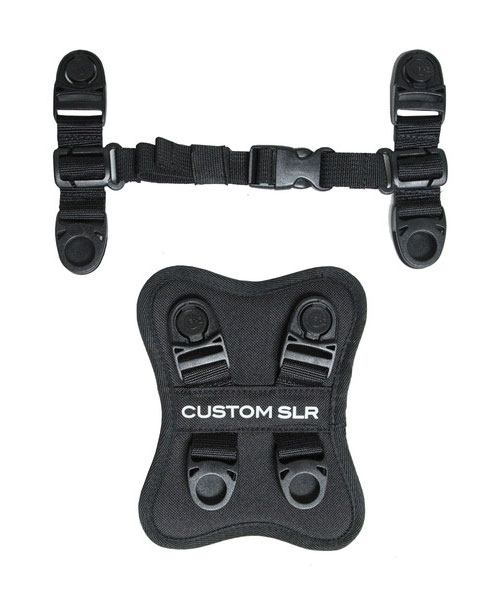 Depending on the situation, you have to readjust the length of the strap to fit your clothing. For example, in a wedding you may have to shoot outside with a coat, then inside with a shirt. When properly assembled, the adjustment buckles are easy to reach and adjust in just a minute.
Using the Dual Camera Strap is very comfortable even with large professional camera bodies. I have a friend who possesses a Nikon D4s and a Nikon D810. We tried the strap with those bodies and a set of 70-200mm/28-70mm f2.8 lenses and it still felt comfortable. You may need to practice using it, as you'll often forget you're carrying another camera. For example, when you want to take a shot on your knees, remember that the second camera may reach the hard floor. Be sure to look at what you're doing. If you have to move in a tight space, make sure to secure your cameras so they won't be damage by walls or other objects.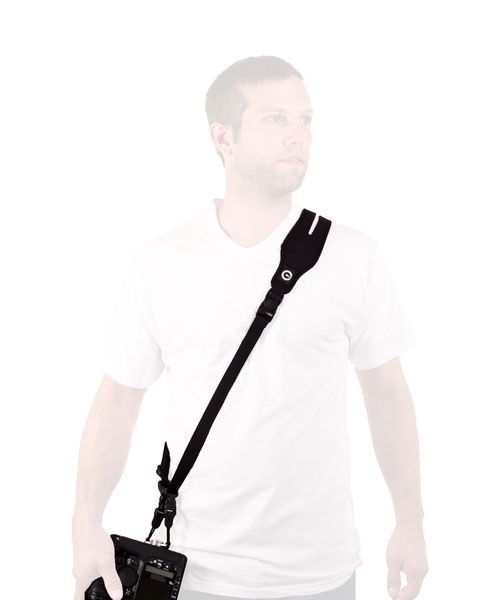 The Dual Camera Strap is a good solution to carry two cameras when you need to switch between them all the time. Once you remember the fact that you're carrying two cameras at once, it is very useful. And when you do not need them at the same time, you have a Glide One you can use with each of your cameras.
MyMac Review Rating: 7 out of 10