BTC450 Hands-Free Bluetooth Car Kit
Price: $59.99
Company: Kinivo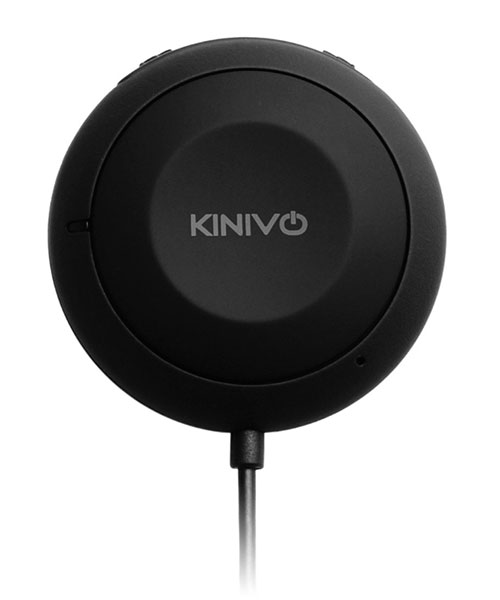 Many states and countries are passing laws to stop usage of mobile devices while driving. If your car radio unit has a Bluetooth system, you can use your phone wirelessly and hands-free. If you do not have it yet, the BTC450 Hands-Free Bluetooth Car Kit can add it at a low cost.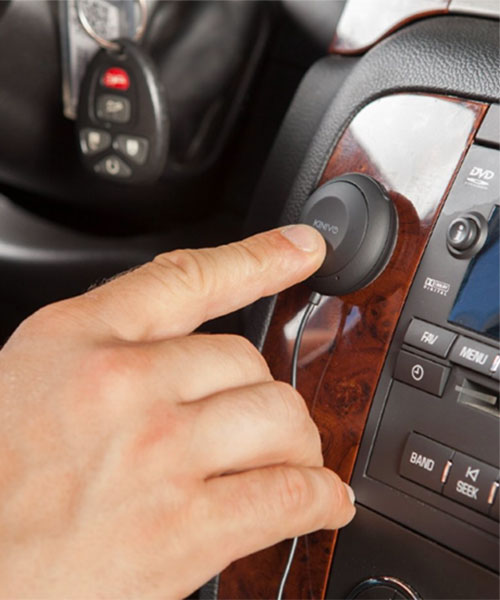 The kit is very simple to install and requires no special tools. Plug it into a 12V socket in your car, plug the 3.5mm audio jack into the Aux-input of your car radio, stick the controller on your car dashboard in safe reach of your hand, and pair it with your phone with Bluetooth. The 12V adaptor provides a USB jack to charge your phone while driving, but it is not required to connect your phone via USB to use the device: it all works wirelessly.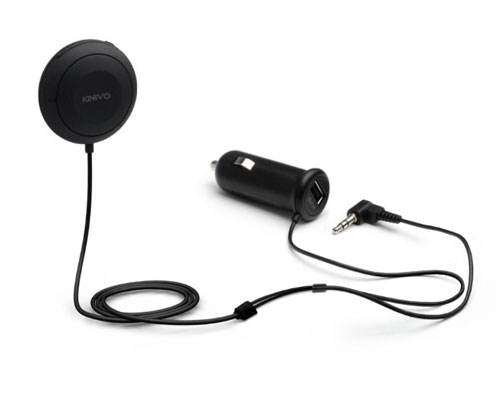 The controller offers three buttons: Previous song, Next song, and a Multifunction button. When I listened to music, the seeking buttons were working as expected, and while listening to podcasts, I was happily surprised it was skipping backward/forward into the podcast (not skipping to previous/next podcast). The Multifunction button is used to answer/hang up calls, start/stop music playing, or for voice command (such as Hey, Siri).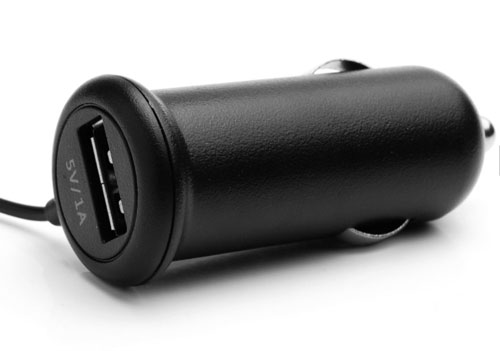 The device is very interesting for the affordable price, with just a few caveats. First, only one phone can be paired with it at a time. The more obvious limitation is that your radio unit needs to be on the AUX mode for it to work. If you switch to the radio or CD and suddenly receive a call, you'll have to manually select the AUX entry on your car system. That may not be an issue if your main source of car entertainment is your phone. Phone calls worked fine, and sound quality was good on both sides of the conversation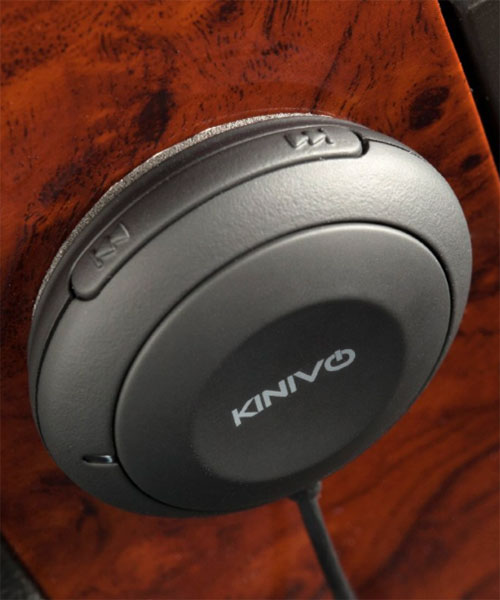 If you want to add Bluetooth to your car and do not wish to replace your current car radio system, I recommend you give a look at the BTC450 Hands-Free Bluetooth Car Kit. For the price and ease of installation, it is difficult to beat.
MyMac Review Rating: 8 out of 10