Cinder – The World's First Curved Glass Screen Protector
Cupert.com
Price: £25.50 (UK), €34.99 (EU), $39.50 (US)
One of the biggest tech fails I've had in recent years, aside from my shocking lack of backups, was not to protect my iPhone 6 with a screen protector. Now every time I look down, I know the scratches are there no matter how small they might be.
With something so expensive why put a cheap eBay type screen protector on it when you could give it the protection it deserves, the Cinder Glass Screen Protector? What makes this protector different, other than being glass?? It's curved for full protection.
The Science Bit
Just like the iPhone's own screen, Cinder is made from Corning Gorilla Glass, and as it's a minuscule .2mm thick there is no need to worry about bulk being added to the iPhone 6.
Putting this into relative figures, the iPhone 5 has a depth of 7.6 mm (0.30 inches) vs the iPhone 6 at 6.9 mm (0.27 inches). Even with the  Cinder on the iPhone 6 it is still substantially thinner than the iPhone 5.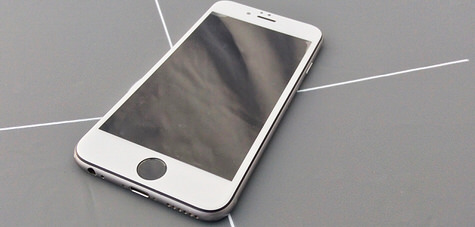 Cinder is also unique in having curved edges to fully ensure that all of your screen is protected. This has a practical value when it comes to resale time. The more scratch and nick free your phone is the more money you can expect to get for it. No extra width is added to the iPhone as it sits just flush around the metal casing.
Although the dimension changes are subtle, it might have an impact on getting third party cases to fit correctly. Cinder has published a list of tested iPhone cases on indigogo.
It doesn't stop there for the Cinder; an oleophobic coating keeps bacteria at bay and your screen smear free. Looking down at the screen in different lighting types there's no rainbow colour polarising effect you'll find on other protectors. Cinder is tough, rated at 9H hardness. How hard is 9H you might ask? 9H refers to it's resistance against the pencil test. The pencil test is where pencils of increasing levels of hardness are rubbed on the surface. No scratches is a pass and you move on to a harder grade until a micro scratch occurs. A standard pencil is rated at HB in the UK and a super hard technical drawing pencil is 7H.
To explain hardness here's what Cupert Technology had to say:
Hardness for tempered glass is like strength for steel, clarity for glass, flexibility for plastics, or water resistance for rubber — it's the biggest selling point for a tempered glass screen protector. That's why a 9H callout is generally placed somewhere prominent on a package.
Application
Cinder's instructions makes it straightforward to get the screen as clean as possible before application. Cinder has posted a YouTube video showing clear and concise details on how to achieve a good installation. Everything is included for a smooth installation including screen wipes, lint free cloths, and electrostatic film.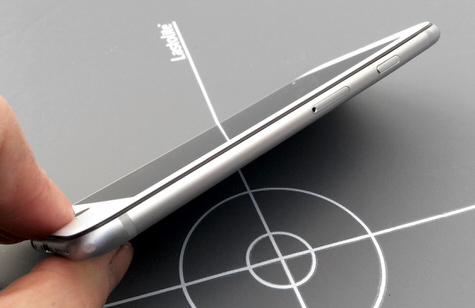 You don't have to apply this protector from the top of the iPhone's screen and carefully peel down onto the glass, as you would with film based protectors. Getting a good alignment for fitting is easy. Once placed gently on the phone, a small tap in the middle and edge of the protector and it sucks itself onto the screen for a tight finish.
Once applied, Cinder's screen protector didn't shift, slide or move at all. With care, the Cinder protector can be taken off and applied a few times. Whilst this is fairly easy, the best idea is to make sure things are spotless before installing the Cinder so you don't need to.
I did get a couple of air bubbles under the glass that were easily squeezed out with the Cinder in place. With my OCD about such things, I was eternally grateful.
In use, Cinder feels just like you are touching your iPhone screen directly. I found no loss of accuracy as a result. Whether it was typing onto the keyboard, brisk swiping between pages, or vigorous gaming sessions, I encountered no problems at all.
Cinder's Real World Protectiveness
I received my sample unit a couple of weeks ago and I have been putting it through some real life tests.
Whilst the iPhone screen is made out of Gorilla Glass it is still susceptible to micro scratches from living in your pocket amongst keys and coins. For my two weeks of testing I made a conscious effort to put my iPhone in a pocket amongst all my coinage.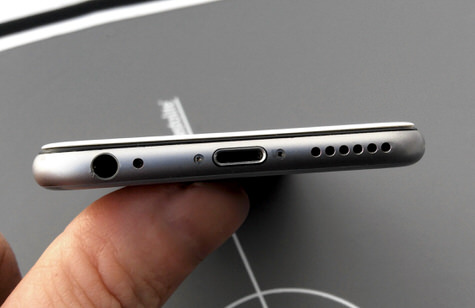 Other tests included my iPhone sharing coat pockets with a substantial amount of keys and various accessories on a keyring.
This isn't the most scientific test ever performed, but it is a fairly realistic version of what you want a screen protector for. And who really wants to know how hard a pencil needs to be to scratch an iPhone protector anyway?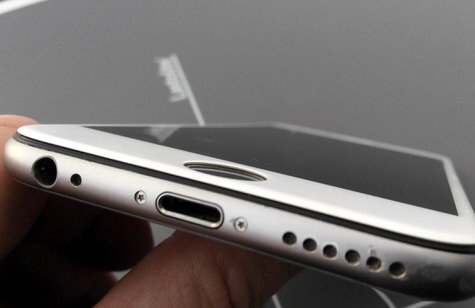 After the two weeks of intensive testing I regret I didn't discover the Cinder earlier. Not a scratch or even a micro-scratch was anywhere to be seen.
This is all the more impressive as on one occasion my phone fell out of my pocket, screen first, whilst walking along a sandy beach. After some less than careful dusting off of the sand the screen was still unscathed.
Overall
The Cinder curved edge glass screen protector, at €34.99 / $39.50 for the iPhone 6 and €39.99 / $44.99 for the 6 Plus might seem a bit on the expensive side. You'll recoup that easily if you sell your iPhone later on. This product is unobtrusive, lightweight, and offers great protection for your iPhone's screen.
I give the Cinder Curved Edge Glass Screen Protector a MyMac.com Review Rating of 9 out of 10.