Have you ever had the need to put a group of documents into one folder? One way to do this is to make a folder and drag and drop each document into that folder. However, there is a faster and easier way to accomplish this task.
Start by clicking each document you want in the folder by holding the Command key while you click the icons. When all of the icons are selected control-click one of the items. A menu will appear. In the menu choose "New Folder with Selection…."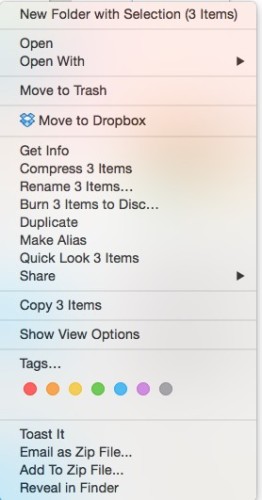 All of the items will instantly go into a new folder. All you have to do is type a name for the folder.
Basic!