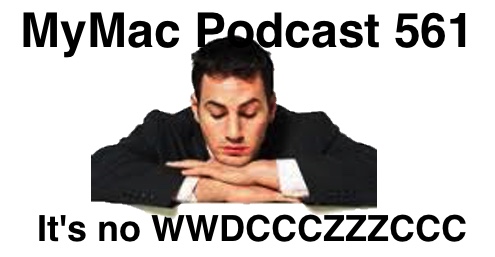 No Guy as he's off in Florida doing things a man his age should know better than doing. Gaz carries on with James Turner (of woodpad.co.uk fame) and they talk about the just past WWDC (yawn!) and James Turner's setup.
Download the show here
RSS Feed for your podcast app
Subscribe in iTunes
Links:
For Mac Eyes Only Podcast:
Macstock Conference and Expo:
Mac BBQ:
Midwest Mac BBQ GoFundMe link
Guy's App Pick: The fact that he isn't here should be enough 🙂
Gaz's App Pick: Actually the Maps app on my phone helped us out several times and the more I use it the more I find it as good as any other mapping app I've used.
Jame's App Pick: Livescribe+  (works with iPhone 4S, iPad 3 and higher) App is free, pen is £129 on Amazon uk (I got mine for under £110).