MX Anywhere 2 Mouse
Manufacturer: Logitech
MSRP: $79.99
I have used Logitech's MX series mice since they were first introduced. These mice have weighted free-spinning scroll wheels that allow you to zip through a long document from start to finish with a flick of your finger. This isn't the only feature of the MX mice, but for me, it's the main reason I use them.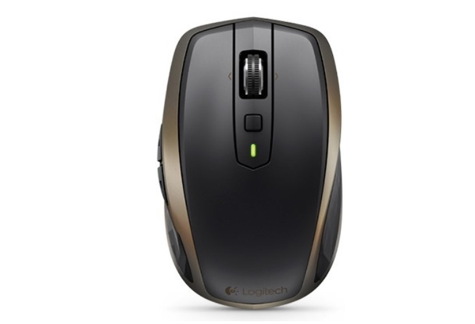 These mice, and several other Logitech products, use a tiny USB Pico Unifying Receiver dongle that plugs into your Mac (or PC). The mouse interacts wirelessly via Bluetooth with the receiver. The convenient feature here is that a single Unifying Receiver works simultaneously with other Logitech devices such as a Logitech wireless keyboard. We never seem to have enough USB ports and this single dongle only occupies one.
The hyper-fast scrolling is silky smooth but if you need to scroll one line at a time, a press on the wheel converts scrolling to more precise click-to-click navigation. I prefer the fluidity of the flywheel but it's nice to know the alternate is available.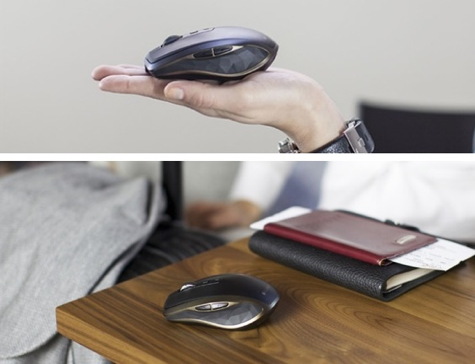 My hands are about average size and this mouse fits perfectly. It is 3.95 inches (100mm) long by 2.43 inches (63mm) wide. It weighs a mere 3 ounces (106g). Logitech makes a jumbo version of this mouse called the MX Master. It has a few additional features, but I'm very happy with the MX Anywhere 2 due to its more appropriate size and its portability.
Wireless connectivity is via Bluetooth LE (Low Energy). If you are running Mac OSX 10.10, a Smart Bluetooth connection is made. If not, normal Bluetooth LE connects the mouse and the dongle. There is a 1-2-3 switch on the bottom of the mouse that allows you to pair it with up to three different computers. The mouse is also compatible with Windows machines.
The MX Anywhere 2 is a five-button mouse. If you want to change the way some of the buttons operate, Logitech Options software can be downloaded from their site. There is a button on top of the mouse, above the scroll wheel. Hold it down when you move the mouse forward, back, left or, right and Gesture Actions can be programmed to trigger. For example, forward might be Mission Control, back might be Exposé. There are many choices available.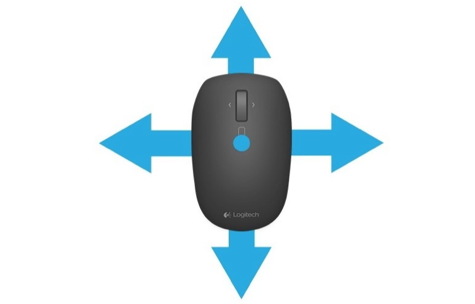 This mouse is rechargeable and includes a USB to micro-USB cable. A single charge will last about two months under average usage conditions. For emergencies, a one or two-minute charge will yield an hour of use. The original MX Anywhere mouse had a compartment that held two AA batteries. I liked the fact that the little Unifying dongle could be stored in the same compartment. With a rechargeable battery, there is no longer any onboard storage for it.
I'm a mouser and have owned a number Logitech's MX mice over the years. They're all excellent choices but, for me, this Anywhere 2 best serves my needs and uses. It has good customization choices, the right number of controls and, the weighted flywheel is the feature I can't live without.
MyMac Review rating is an uncommon 10 out of 10.