iRig 2 from IK Multimedia – Guitar Interface for Mac, iOS, and Android device
iRig 2 from IK Multimedia
Price: $39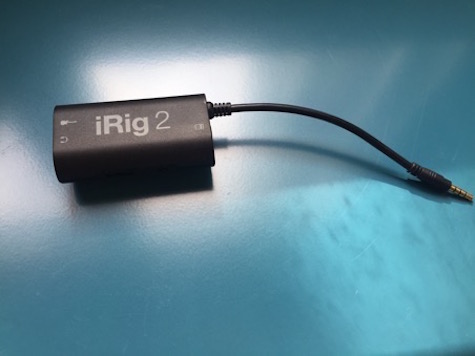 IK Multimedia continues their wave of innovation with the release of iRig 2, an analog guitar interface for iPhone, iPad, iPod touch, Mac, and select Android users. iRig 2 adds an adjustable input gain control, 1/4" output, and a new direct passthrough mode, making it a worthy successor to the original iRig from 2010. IK's ability to add these new features while maintaining the same affordable price make the iRig 2 a must-have for any musician interested in mobile music production.
Designed and constructed in Italy with live performance in mind, the lightweight yet durable plastic construction features a removable clip that easily slides onto a strap or belt for maximum portability. IK also includes a thin strip of velcro, which allows users to mount the device either to a microphone or mobile device stand such as IK's excellent iKlip stand. These additions effectively transform your mobile device into a highly portable effects processor, making it ideal for practice, recording, travel, and now live performance.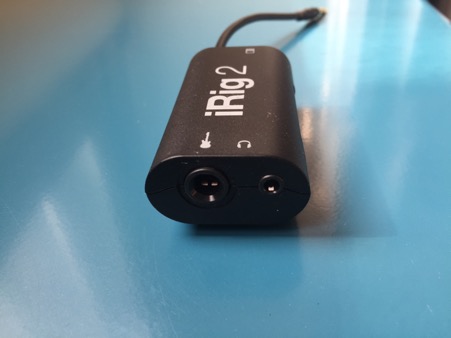 Plug and play in the truest sense, the iRig 2 simply plugs into your device's headphone jack using a TRRS mini-jack. While this analog connection may lack the studio-grade sound quality of the IK's pricier iRig HD device, the flexibility and compatibility with other devices makes it a worthy trade off. Sound is top notch, with no discernible latency detected on any of the devices I tested, including a iPhone 5s, iPhone 6, an original iPad Mini with Retina screen, 2011 Macbook Air, and a 2010 iMac. Pristine sound quality across all devices.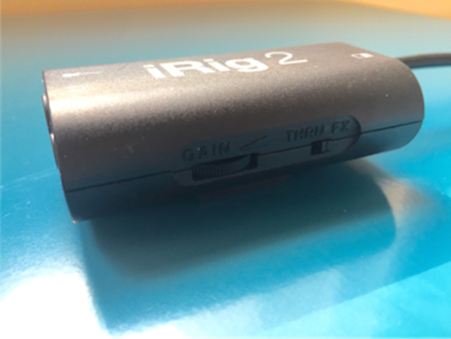 After plugging the iRig 2 into your device, plug in your guitar or bass, attach your headphones or run the signal to your amp using the 1/4" output, and you are ready to go. Adjusting the gain with the unit's input gain control, one of the iRig 2's most welcome additions, allowed me to dial in the perfect volume no matter the device or instrument's pickup configuration. Further adjustment can be made using the THRU/FX switch, which allows you to toggle between the effected wet signal from your application or the clean dry signal sent from your instrument directly to your amp, another feature with live performance in mind.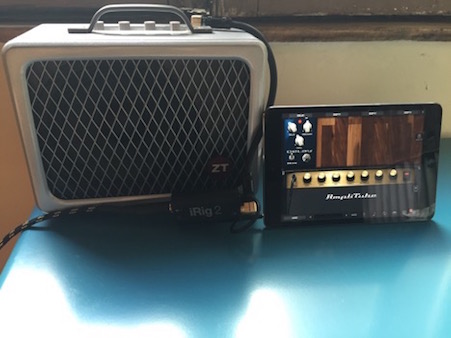 Striking the perfect balance between cost and quality, the iRig 2 stands as the most affordable and feature-rich guitar interface on the market. With a vast array of modeling effect software available on iOS and Android, such as IK's excellent AmpliTube, users have an endless choice of creative tools at their disposal. This device's impressive feature set, lightweight construction, and ease of use make the iRig2 a must-have for any musician interested mobile music production.
MyMac Review rating is 10 out of 10.