Crüsta case for iPhone 6
Manufacturer: Amzer
Price: $45.00
Crüsta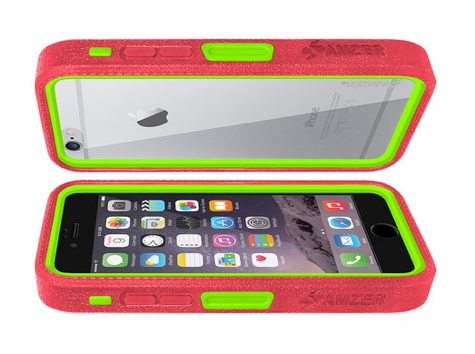 To case or not to case, that is the question. We love our iPhones but there are two distinct camps when it comes to protecting them versus carrying them around naked. Prior to the iPhone 6, the thick, blockish form factor was easy to grip but the 6 and 6 Plus are sleek, thin, and rounded. They seem almost slippery by comparison. Cases are rapidly appearing to aid those who are concerned about accidental damage.
The inner layer of the new Crüsta case for the iPhone 6 is a hard plastic shell that exactly fits the phone. It has a clear plastic back with a cut-out for the camera lens. Surrounding this is a flexible TPR (Thermoplastic Elastomer "rubber") rim that provides protective cushioning from drops and dings. It has flip-open dust covers over the headphone and Lightning ports. The case is available in 46 (count 'em, forty-six!) color combinations that run the gamut from subdued to ostentatiously gaudy.
Included with the Crüsta case is a microscopically thin Kristal tempered glass cover for the screen. I'm an enthusiastic fan of these covers. Several manufacturers are now producing them. You carefully position and place the glass cover on the clean phone screen. A couple of swipes with your finger and it magically becomes one with the screen. No bubbles; it simply disappears. I dislike the plastic film screen protectors that feel rubbery and drag as you gesture. With glass, there is absolutely no touch difference compared to the naked screen. The Kristal glass cover for the Crüsta case is printed with a black or white border that matches the border on your iPhone screen. I'm not sure this is necessary. I own an unprinted glass cover and it looks just fine.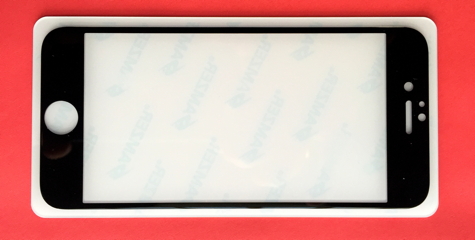 The Crüsta case for iPhone 6 offers excellent protection with a few reservations. Apple's continuing quest is for thinner, lighter iPhones. Adding this case to my iPhone 6 nearly triples its thickness, and the width and length increase by about 9 percent each.  That's significant and makes pocketability more difficult.
Included with the Crüsta case is a bulky, black plastic belt-clip holder. It works, but it is big and makes the iPhone in its case even bigger. It protrudes from my belt well over an inch (30mm) making it easy to snag on clothes, seatbelts, and even nearby objects.
If you work in construction,  for instance, or worry about damaging your iPhone through rough handling, the rugged Crüsta case may work for you. It surely offers good protection. My requirements are far less demanding so I prefer a thinner case.
MyMac Review rating is 7 out of 10.