Ibira Backpack
Manufacturer: Case Logic
Price: $29.99
There is no such thing as the Perfect Backpack. Many are either underwhelming or trying too hard to accommodate every conceivable situation. This often results in a backpack with too many pockets, zips, hooks, and Velcro closures. Case Logic has hit a sweetspot with the Ibira Backpack. It is comfortable, economical, and just falls within airline carry-on and underseat size limits.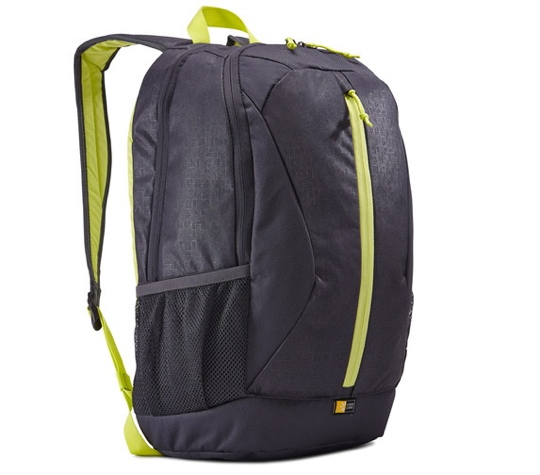 With the Ibira backpack, you can wear your carry-on instead of lugging it. The general size of this pack without stretching or overstuffing it is 18 inches (46cm) by 11 inches (28cm) by 8 inches (20.5cm). It is possible to cram more into it, so consider this an approximation.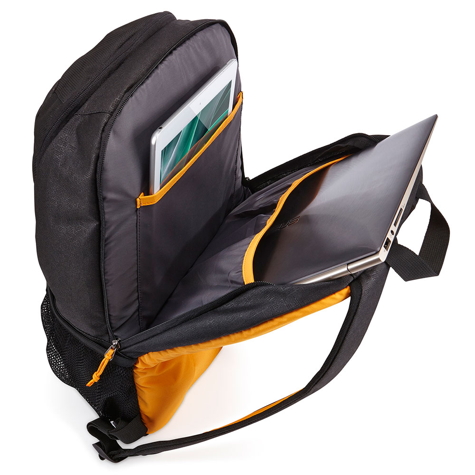 The back compartment is the full size of the backpack. There is a deep pocket with elastic at the top that will hold a 15.6 inch laptop and a slightly smaller one that will easily accommodate an iPad. Between the two is a generous space for paperwork. The middle compartment is a roomy 13 inch (33cm) by 18 inch (46cm) and can easily fit a pair of gym shoes. It also has two smaller pockets for small items, charger cables, and cords. There is a compartment on the front with a vertical zipper for a sweater or items you need readily accessible. It is 8 inches by 15 inches (20.5cm x 38cm).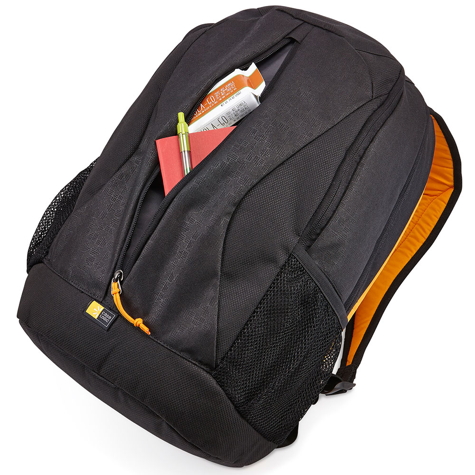 The padded shoulder straps are adjustable and measure 2-3/4 inches (7cm) wide. On the back of the pack is a small, hidden pocket for your passport, cash, or credit cards. Two exterior mesh water bottle pockets are included. The Ibira backpack is available in Anthracite gray with lime accents and Black with orange accents. The foam pad that rests against your back is less than a half-inch thick (1cm) but a laptop installed in the inside pocket provides solid support. Angular, boxy items can make it a bit pokey against your back without a laptop in the pocket.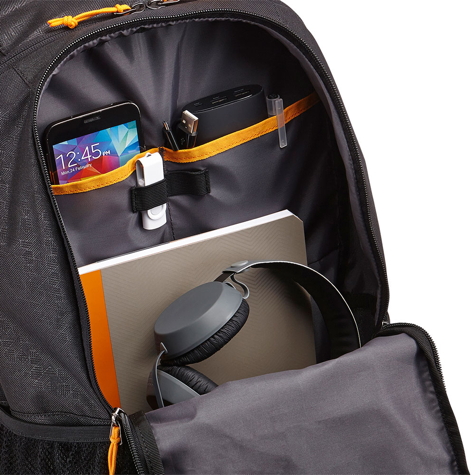 The Ibira backpack is well constructed, the zippers all have corded pulls, and the pack's  bottom is made of a thicker, textured nylon to withstand wear. It weighs in at a mere 15 ounces (425gr) but it is certainly no lightweight. It's rugged, versatile, and very well priced.
MyMac Review rating is 9 out of 10.