Airport Roller Derby
ThinkTank Photo
Price: $389.75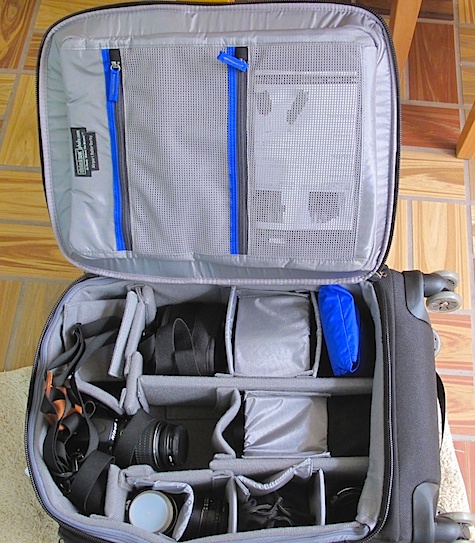 There are several rolling suitcase-like camera packs on the market, but I've yet to see one that can match the Airport Roller Derby for smoothness and durability. The pack is slim enough to roll through the aisle in an airplane and will easily fit into most overhead compartments. Unlike a similar ThinkTank product I reviewed about 18 months ago, this one comes with four dual wheel sets instead of single wheels. These wheels are so responsive you can move this pack, fully loaded, with one finger.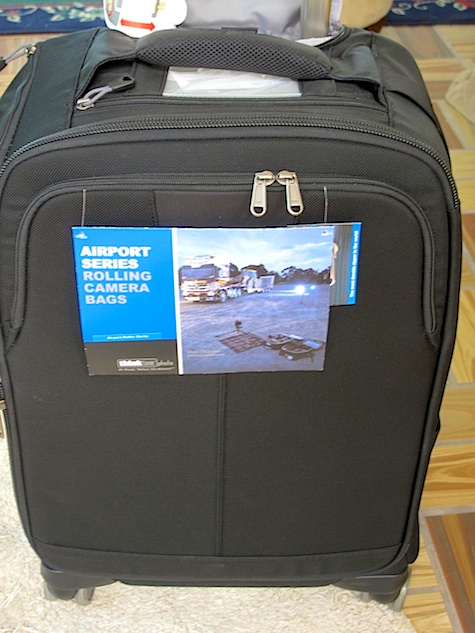 The earlier model also had padded shoulder straps tucked into the rear compartment enabling you to use it as a backpack. The shoulder straps were removed on this model, perhaps because the wheels are so versatile. If the Airport Roller Derby was fully loaded, I certainly wouldn't want to carry it on my back.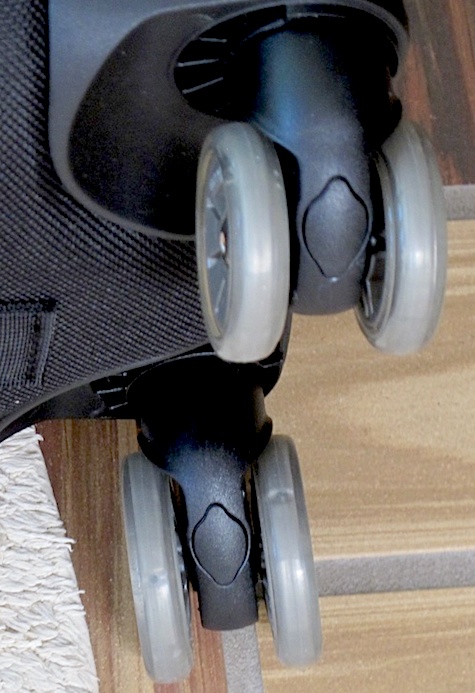 The wheels are designed so that you can roll the pack upright at your side, tilt it to roll on its back wheels, or tilt it on its side wheels to roll through narrow airplane aisles. The pack has padded spaces for a 15" laptop as well as an iPad. It comes with numerous padded inserts and enough space to accommodate two Digital Single Lens Reflex (DSLR) cameras with lenses attached or one DSLR with the lens attached and compartments for six or seven standard zoom lenses. With the provided strap, you can also attach a tripod to the exterior. Inside, there's also room for your battery charger, batteries, and other accessories. A rainfly, cable, and combination lock are provided.
The pack itself is not light, weighing around 11 pounds. But a lot of thought went into making the Airport Roller Derby easy to lift and maneuver. In addition to the telescoping handle, there's a padded grab handle on the top and side.
The Airport Roller Derby is perfect for a professional or serious amateur photographer who needs security and mobility. This pack is highly recommended.
MyMac Review rating is 9 out of 10.
Editor's note: when asked about this case's value for money, Sam explained:
There are several similar products from Lowepro and others that sell in the neighborhood of $200, but I don't know how they stack up against the quality construction of the ThinkTank model. The price tag is probably worth it for a professional photographer traveling with $10,000 worth of gear, but almost $400 could be overkill for the hobbyist.