Easy-switch Bluetooth Keyboard K811
Logitech
$100 US or £80 UK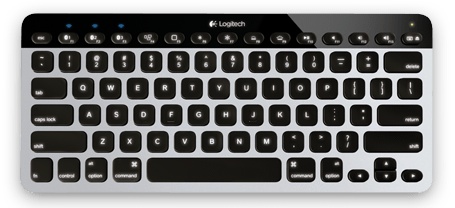 Most keyboards are functional but some are more than that. The mini USB charged Logitech K811 Bluetooth keyboard falls into the latter category. The market place is filled with keyboards and keyboard covers, so what makes the K811 standout? This stylish Bluetooth keyboard can be paired with three different Bluetooth devices and switch between them effortlessly. Three things make it stand out from the crowd: flexibility, portability, and ease of use.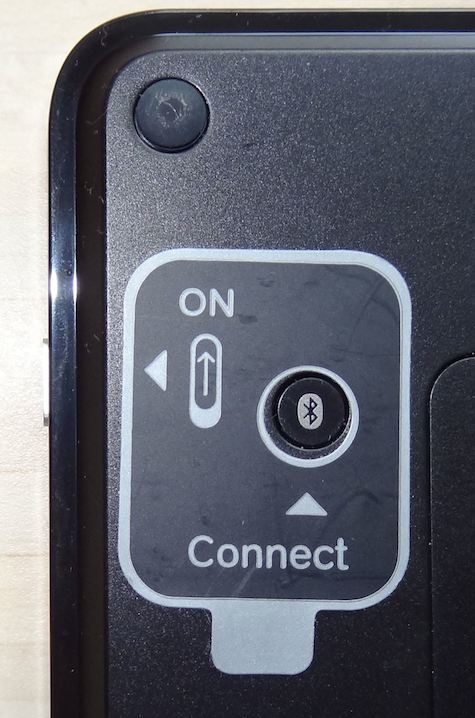 If your Bluetooth keyboard serves one computer, and perhaps lives on your desk, then there is no reason to look beyond the Apple keyboard, wired or wireless. However, if you want to connect to more than one computer, or need a travel keyboard, the K811 is superior in many ways. Minor features such as an on/off switch and keyboard backlighting that activates when your hands are in proximity provide a great user experience. The on/off switch represents a major improvement on the Apple keyboard since it prevents battery drainage or the inadvertent playing of music in your luggage from unintended keystrokes. Take note, Apple!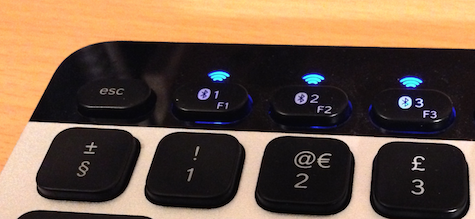 This keyboard has all the keys you would expect, including the standard Apple function keys for brightness, playing media, and audio volume, in the form of an appealing sleek profile; visually the keyboard mimics the Apple unibody keyboard. In the top left corner are the three keys that enable switching. One press pairs the keyboard with your chosen device and in a matter of seconds typing can begin. The process of device pairing is also straightforward through a button on the rear that cannot be pressed accidentally. Each of the three pairing buttons can easily be configured to connect your chosen devices.
The K811 stars when used as a desktop keyboard but is equally adept as an on the go keyboard for traveling. I use mine as the main input device for my iPad on my daily commute, combined with occasional use on my iPhone and Mac mini. The device requires so little power that each mini USB charge provides sufficient juice for a month or more. Even better, the device is lightweight and provides a much better typing experience for touch typists than many of the space-limited iPad keyboard covers. Most important of all though, the switching just works and the keyboard can move flawlessly between your paired devices. Although marketed as "for Mac/iPhone/iPad" it also plays nicely with Windows machines; ideal for that one piece of legacy software.
In summary, the K811 isn't cheap and retails in the region of Great Britain £80, which makes it a keyboard for those who value flexibility. The price aside though, there isn't much not to like. My only minor quibble is that the flat aspect of the keyboard can cause a bit of tension in the wrist after extended use. Otherwise, a definite must have and a purchase I haven't regretted.
MyMac Review Rating is  9 out of 10.