CrazyTalk7 Standard
Company:Â Reallusion
Price: $29.99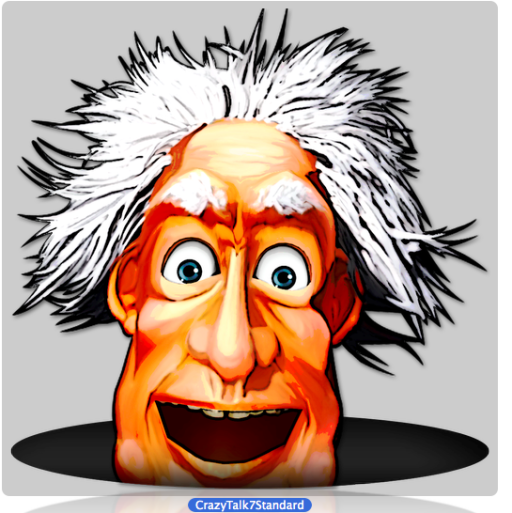 Have you seen videos of animals talking like humans? Have you ever wondered how that is done? Reallusion has created a family of animation products, CrazyTalk, for beginners and pro animators that makes creating a video of your dog speaking like Hannibal Lecter an easy process. Crazy Talk7 is used to create audio-driven facial animation. CrazyTalk Animator 2 is a complete 2D animation product. At this year's 2014 Macworld Expo, I had the opportunity to meet one of the CrazyTalk developers and see a demo of the CrazyTalk7 Standard product. I was given a copy to evaluate and it was an absolute pleasure.
CrazyTalk7 Standard is one of the most popular facial animation tools. It utilizes sound and text to animate facial images using auto motion technology. It's a simple process: import an image, specify facial feature points, then record a voice or use an audio file to automatically generate lip-syncs, resulting in a life-like talking video.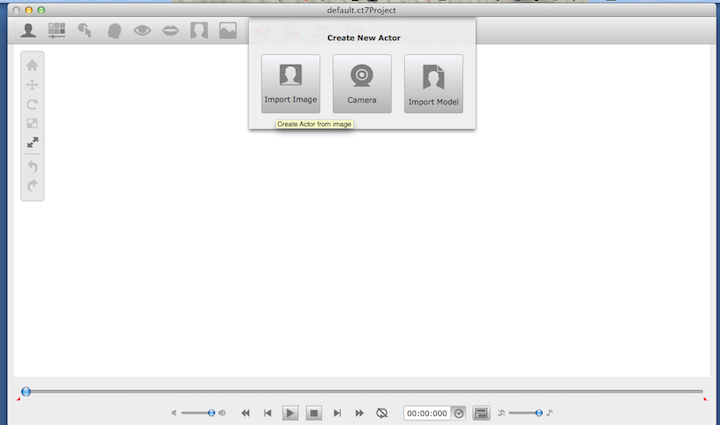 The user interface provides the flow needed to successfully create animation videos. You have the option of importing an image from you desktop, using the camera to create the image, or importing a CrazyTalk model (CTM) of a digital automated talking character. CrazyTalk7 also includes images you can use for animation projects. The image is imported into the photo editor where you can crop, rotate, resize, mirror, and adjust the image for color and light balance.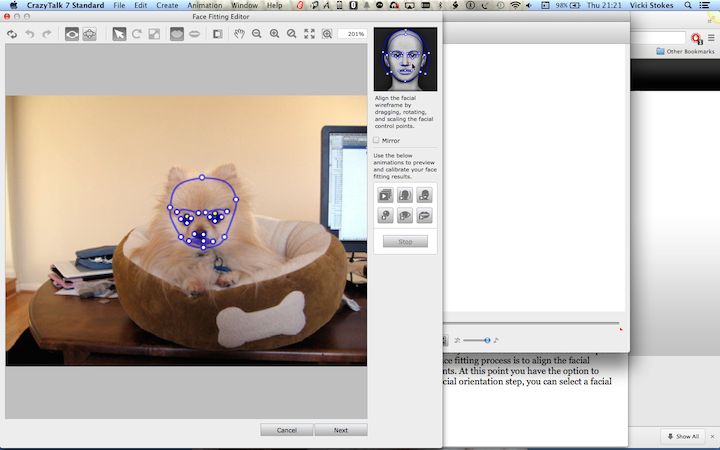 After editing the image, auto-fit anchors need to be set for the eyes and mouth. These four control points will be used to create the facial mesh. The next step in the face fitting process is to align the facial wireframe by dragging, rotating, and scaling the control points. At this point you have the option to preview the animation and adjust any calibrations. In the facial orientation step, you can select a face style. In the content manager there are eye and teeth settings that will allow you to change the eyes or add teeth to the image.
The Mask Editor allows segments of the image background to be removed. The Background Setting allows you to import a background, use the image background, or select the actor without a background. There is an Auto Motion Setting that allows you to use your own or a sample actor and audio to fine-tune auto motion behavior.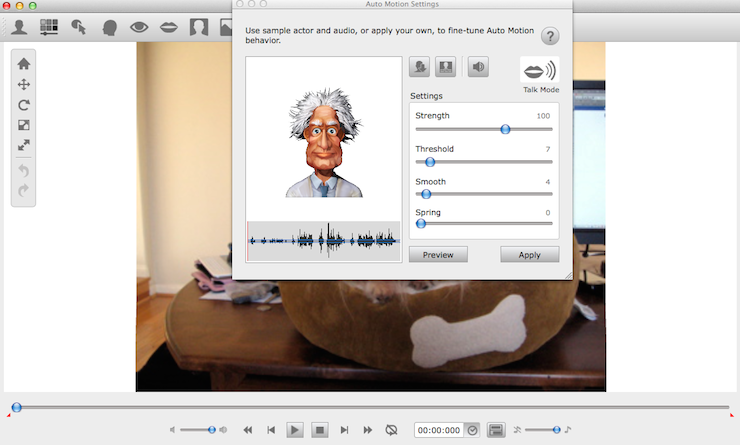 The audio import options are record audio, import audio file, use text to speech editor, or import a previously recorded CrazyTalk voice script. The next step is to select the default auto motion. The auto motion options are talk mode where the actor speaks, listen mode where the actor reacts to the audio, and lip-sync mode where the actor's lips are synced to the audio.
The final step in the process is the export of the animation video. CrazyTalk7 Standard supports custom video size and ratio and allows you to output your animation projects as video or images in popular formats. Video formats include QuickTime HD video with various codecs: DVD-NTSC, DV-PAL, MPEG-4, H.264, and others with resolution up to 1920×1080. Image sequences can be output as BMP, JPG, and Alpha Channel (TGA, PNG).
Other features of CrazyTalk7 include interactive plug-ins to create talking avatars for your websites. It also includes a starter kit that includes character images, voice scripts, auto animation library, facial expression for natural human motions, and cartoon characters.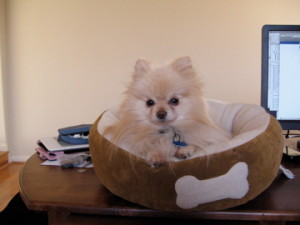 My experience with CrazyTalk7 Standard was so much fun that I forgot I had to review the product. I spent hours creating funny animations that wowed family and friends. The only issue I had with the product was related to my sorely underpowered MacBook Air. There were times during the rendering process that the application appeared to hang. However, it never crashed and always recovered.
This product's strength is the auto motion technology that allows professionals to create quality animations. The user interface is what makes this product accessible to the nonprofessional like me. There's nothing crazy about this product.
MyMac Review Rating is 9 out of 10.