UltraLight Camera Cover
Mindshift Gear
Price: $29.99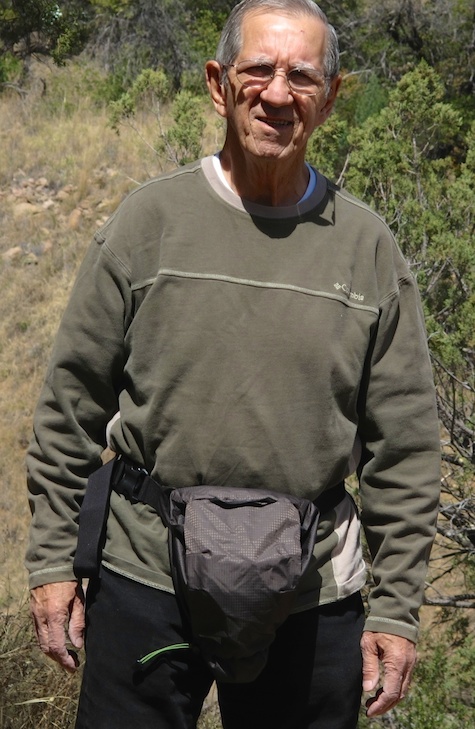 The UltraLight Camera Cover is a waist pack perfectly designed for carrying a Digital Single Lens Reflex (DSLR) camera and lens. Use it on a day hike or any time you're wandering around outdoors. It's simple to use, reasonably priced, and will protect your camera from the elements. I wish I'd had it with me on a recent trip to Oregon when it rained seven out of nine days.
The camera bag is a self-contained unit with a waist strap attached. Simply pull the bag out of its attached stuff sack, fasten the belt around your waist, and place your camera in the bag. Cinch the main opening tight with the attached cord, then wrap a bungie like cord (also attached) around the barrel of your lens. For a fast demo of how this works, take a look at the video on the website listed above. It reads like it is awkward but is actually very simple.
I suspect most people will leave their camera strap around their necks so they can just retrieve the camera from the protective bag and be ready to shoot. This works well if you're using a smaller lens, say an 18-55mm. I found the UltraLight Camera Cover could easily accommodate my DSLR with a 70-300mm lens, but in that situation the camera was too heavy to keep on my neck. This was not a problem, as far as I'm concerned. I just took the strap off and tucked it in the bag with the camera. Problem solved.
The UltraLight Camera Cover is a nicely functional product with practical value for people who like to spend time doing outdoor photography.
Highly recommended.
MyMac Review Rating: 9 out of 10.