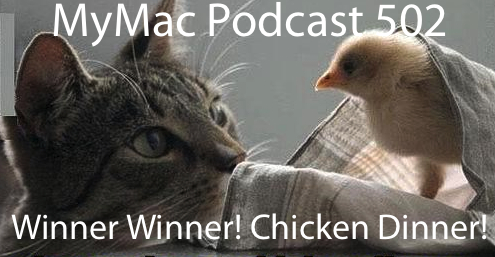 Sponsored by OWC
Back to a regularly scheduled kind of show. Apple's Home Sharing works great except when it doesn't and Guy is more hopeful about his sound quality this week. We finally announce the winners of the Bumper contest (see below) and is Apple's CarPlay hardware the next big thing that Apple doesn't actually make?
Download the show here
RSS Feed for your podcast app
Subscribe in iTunes

Links:
OWC Product link:Â 
You know what's there, go get it!
Bumper Contest winners!
Paul Bartlett
Steve Green
Erick Diaz
Karl Madden
Nicholas Riley
Guy's App Pick: Call of Duty 2 from Aspyr $19.99 
Gaz's App Pick: Charades from FatChicken Studios