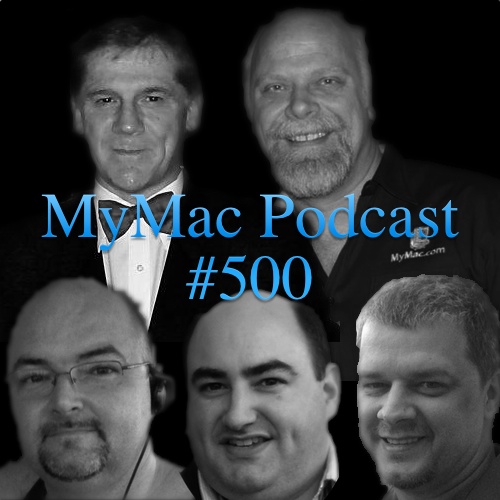 Sponsored by OWC
You've waited, and waited, and waited some more for the 500th podcast and it's finally here! No app picks or much about the Macworld Expo this week or stuff from Google + or Twitter. Gaz and Guy talk a little about playing with organs (the musical kind) on iPads and then things get REALLY interesting when we get all the former hosts together into one virtual room. Naturally they talk a lot about the history of the podcast and a lot of it will make you laugh. Stand by for action!
Download the show here
RSS Feed for your podcast app
Subscribe in iTunes
Links:
OWC Product link:
OWC has lots of audio and video products
Guy's App Pick: Nope
Gaz's App Pick: Uh uh
People's Pick: Not this time
From all the hosts throughout the years of the MyMac Podcast, thanks to every one of you for downloading the show. Stick around as there's much more to come!