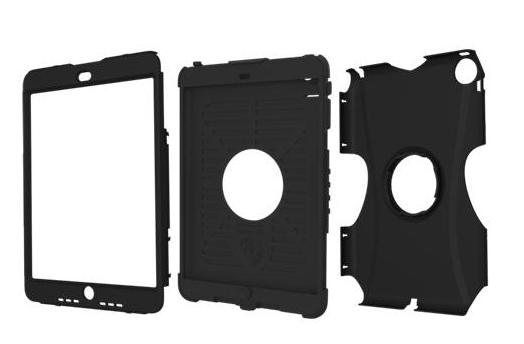 Kraken A.M.S Case for iPad Mini
Manufacturer: Trident
MSRP: $59.95
Tridentcase.com
One of the big trends I am seeing these days in iOS cases is the dual layer approach. In these cases you have a silicone inner shell with a hard outer shell to go on top which is suppose to add extra protection for your device. The Trident Kraken is one of those types of cases with a little more.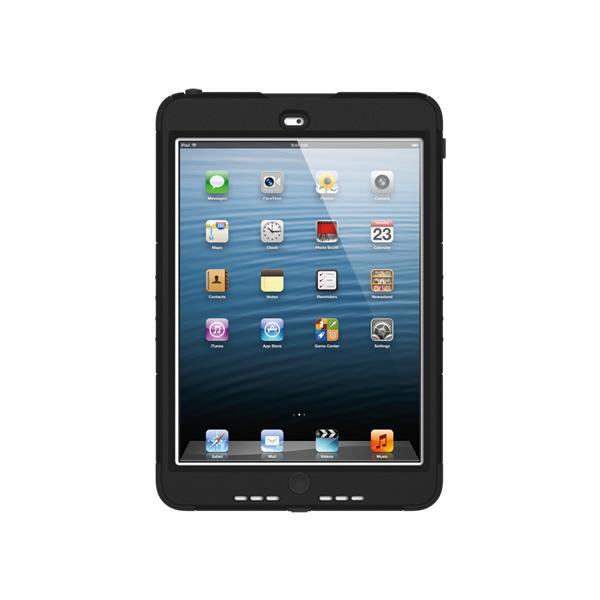 As I said the case is a dual case system. It has the silicone inner and a hard shell outer case. One thing this case has that I have not seen before is a screen protector that is part of the outer layer. I really like that approach. No need to apply a sticky  screen protector that never goes on right anyway. Even if you have a screen protector on, the touch sensitivity is still there through both layers. The dual layer approach does make for a thicker case/device and that is something to consider.
The case itself will definitely protect your device from most fall and/or bumps. With the screen protector it protects the iPad on all sides. Â The ports are protected by little flaps of silicone to prevent dust and anything else from getting inside. This is my only issue with this case and others like it. The flaps never completely close all of the way. Some might and others don't. In the case I was sent the headphone cover would not stay closed. This isn't a deal breaker, but a big annoyance.
The Kraken case has another feature that is really nice. The back has a big open circle (there is no cover for the circle when not being used by a module). The circle is a connector for modules you can buy separately to connect to the case. I was sent a tablet stand and holder connector that lets you prop the iPad up or hold it by a handle from the back. It was a very strong connection and I have no worries about it coming apart. Other connectors include a headrest connection, a hand strap and more. The connectors range in price from about $20 and up.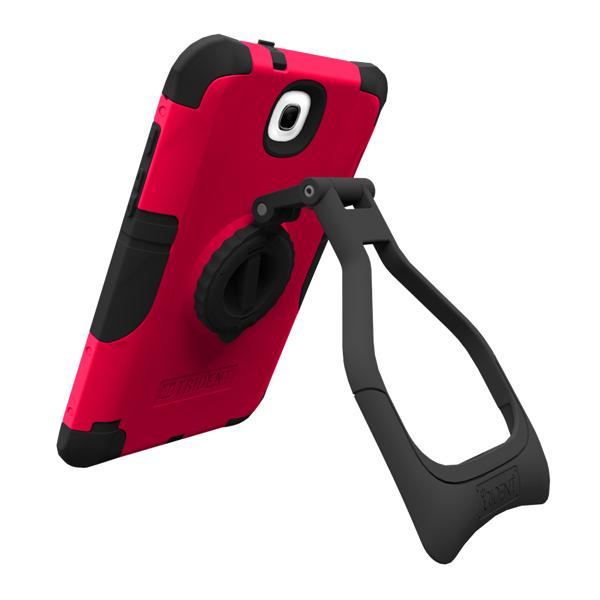 Overall, the Kraken A.M.S. case for the iPad Mini by Trident is a very nice case. If you plan on putting your iPad Mini through its paces this is definitely a case worth considering. It is available in five different color options.
MyMac.com Rating 8 out of 10