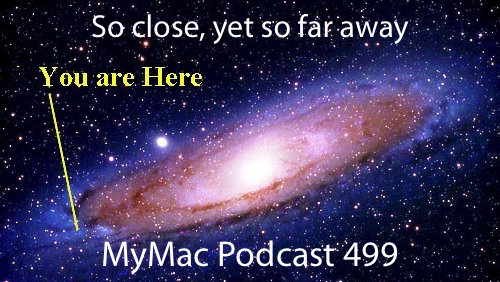 Sponsored by OWC
With this being show 499, you'd think the next one would be 500…or the one after that…nope. This IS however the last Gaz and Guy show before the Macworld Expo so get ready for fun. Guy has problems with multiple Apple IDs and has to go to Apple Support to get them fixed, Gaz has problems with Rugby, his Mac, and Airports, but it may have all been in hs head. Guy talks about the long journey ahead and Gaz tries in vain yet again to explain English money.
Download the show here
RSS Feed for your podcast app
Subscribe in iTunes
Links:
OWC Product link: OWC has lots of audio and video products
Guy's App Pick: Not so much an app but a service. BIG ups to Apple Support for taking at least 2-3 hours of time walking me through all the problems that I had caused myself over the years in regards to Apple IDs. They even scheduled a time with a higher support person at my convenience to finish fixing it.
Gaz's App Pick: AudioEngine A2 Speakers
People's Pick: Mark Sheppard recommends WaterLogue
Thank you everyone for staying with us over the years. It's been wonderful and we hope you'll stick around for however long the ride lasts.