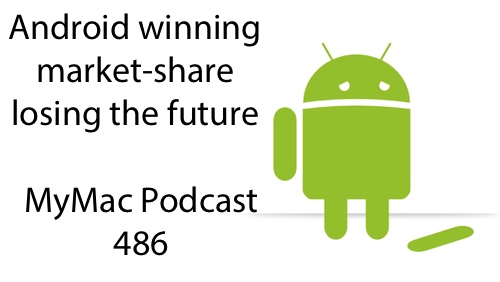 There's a lot said about Android devices gaining all the market-share, but very little about what kinds of devices these are, or what people use them for. As it turns out, mostly cheap, old, and not all that good for much. Gaz and Guy look deeper into it while still managing their usual shenannigans.
Download the show here
RSS Feed for your podcast app
Subscribe in iTunes
Links:
Guy's App Pick: Card Shark Collection from Easy 8 Software $2.99. Fun multi game solitaire game with Klondike, FreeCell, Golf, Pyramid, and many more
Gaz's App Pick: IOS Banking Apps, one for Barclays GB users is the Barclays App, I use it all the time and think it's a really good App
People's Pick: From Eric Stone. Here is a great people's pick for everybody.  Sonic Dash is an excellent endless runner, like Temple Run.  You get to play as Sonic the hedgehog and run through a colorful world full of baddies, spikes, bombs, you will even loop upside down on occasion.  It is free in the App Store as a universal app for iPad and iPhone.  It has in-app purchases but you definitely don't need to purchase any of them to play or enjoy the game.