WaveJamr v5 Bluetooth Audio Receiver
Radtech
Price $39.95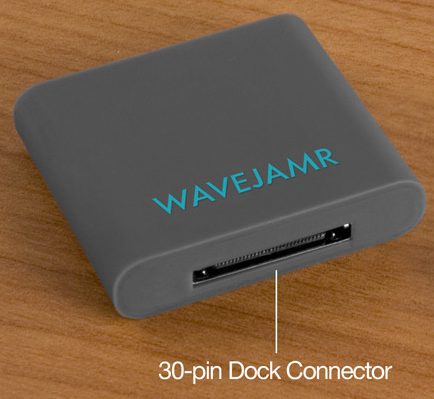 It's always refreshing when an audio device works as advertised right out of the box. WaveJamr v5 Bluetooth Audio Receiver enables the user to wirelessly connect any Bluetooth enabled device to almost any speaker dock, docking alarm clock, plus home or car audio system.
Setup is simple and takes about a minute. Plug the WaveJamr into a docking device. A small blue light lets you know you're connected. Go to your iPad or iPhone, launch Settings and Bluetooth. WaveJamr will appear in the list of discoverable devices. Select it in the list and it will quickly pair with your dock. You can now send songs to your speaker dock and control the volume wirelessly.
The device also comes with a line-out jack and patch cable, for those docking stations that have an Aux-in port.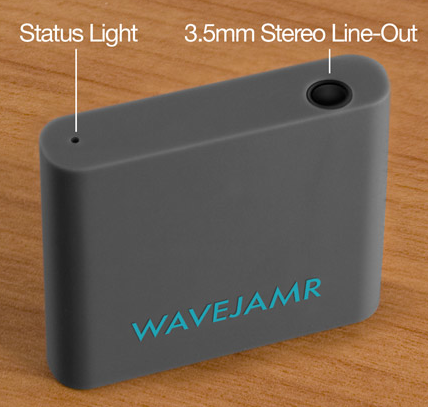 I used WaveJamr v5 with my old Bose SoundDock, that does not have an Aux-in port. But it wasn't necessary because the receiver worked instantly and delivered high quality sound. WaveJamr remembers the last device you paired with so there's no need to go through the discovery process more than once. This is the way wireless audio should be.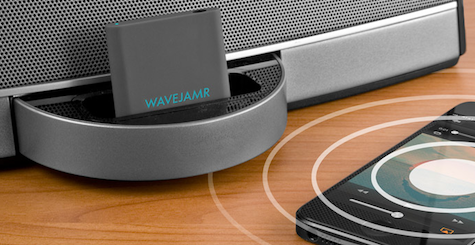 MyMac Review Rating is 9 out of 10