Nemo Memo — Car Chargers and Lightning Cables Roundup
TaiChi 2in1 USB Car Chargers with Car Battery Tester
Under $25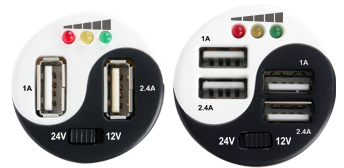 Highway Max and Duo USB Car Chargers
Under $25

iBoltz Lightning Charge and Sync Cables
Under $25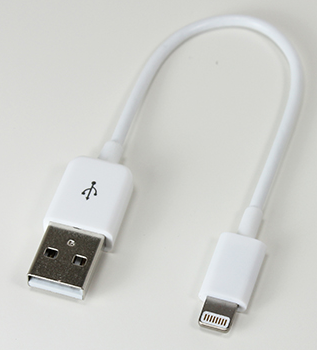 You can't have too many Lightning cables and you can't have too many USB car chargers.
Titan Power takes that equation one step beyond, adding an LED automobile battery test indicator to their TaiChi 2in1 Chargers. In my green VW New Beetle's 12-volt socket, the TaiChi units insert and fit well, and then charge my iPhone 5 as expected, using CabjeJive's long or short iBoltz Lightning cables. My automobile battery is working fine, as a bonus.
One of the TaiChi chargers we received has two USB ports: one each 1A and 2.4A, to accommodate an iPhone/iPod plus an iPad, to a maximum of 3A of power. The other TaiChi charger has maximum 5A power output, with two each of the 1A and 2.4A ports for simultaneous multi-device charging.
The TaiChi representative tells MyMac:
We are getting them ready for Newegg to sell, and I think the website link will be available soon. We expect their prices should be US$16.00 for 2 ports and US$22.00 for 4 ports. 
Buy a large carton of these affordable chargers and battery indicators and give them as gifts at your next office party or holiday event. You will be a hero. Throw in a short or long iBoltz cable and you are a super-hero.
CableJive continues to produce excellent cables and audio adapters to extend the life and range of our portable Apple hardware. Once you start using your super-short 5-inch/12-cm Extra-Short iBoltz, you will guard it as one of your favorite techie treasures. And the 2m (6.5 feet) iBoltz XL is long enough to reach your bedside table or the couch. Both cables are Apple-certified and designed to work with all cases, so you can charge with the case on.
The designers and engineers at Just Mobile now have two high-quality USB car chargers with a twist. Highway Max has two 2.1A USB ports, and a long, stretchy, curly micro-USB-tipped USB cable is included. For users of Apple portable gear, Highway Duo is better, with a single 1A USB port and a permanently-affixed medium-length curly 2.1A Lightning cable. Both units have a maximum of 5A power output, with brilliant solutions to mobile charging problems all of us encounter.
MyMac applauds the innovation and user-friendly approach of all three companies.