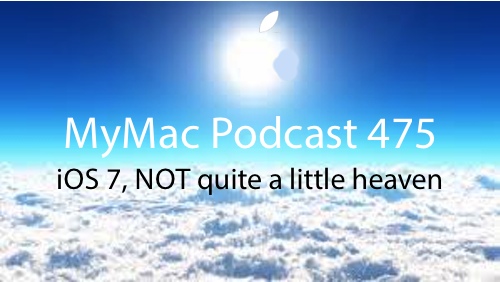 It seems both GMen are getting new iPhones. Guy will be seeing his probably sooner than Gaz due to Apple's unofficial US first policy. Gaz has a tale of woe about Apple's AppleTV update which seems to have disappeared. They talk about some of their likes and dislikes about iOS 7 and if you like the after show stuff, you'll LOVE this episode! Big thanks to all our G+ fans for all their contributions.
Download the show here
RSS Feed for your podcast app
Subscribe in iTunes
Links:
Guy's Pick: Storyist by Storyist Software $59 download, $79 for boxed copy. Companion iOS app $9.99 for Mac and for iOS
Gaz's App Pick: LibreOffice is an offshoot from the old OpenOffice.org application suite, now renamed Apache OpenOffice.
People's Pick: From Karl Madden -:- Stickman Downhill for IOS £0.69 ($0.99 Guess)
Possible People Pick? There are games and then there are GAMES that suck away hours of your life! Stickman Downhill is a simple premise, just control your little guy on the bike as he powers down various hillsides while jumping over gaping gaps and petrifying plummets. It might not be the most original game but it's darn addictive and highly entertaining.