KitCam
Company: Ghostbird Software
Version: 1.4
Compatible with: iPhone (3GS, 4, 4S, 5), iPod Touch 3rd generation, 4th generation, and 5th generation
Requires: iOS 5.1 or later
Price: $1.99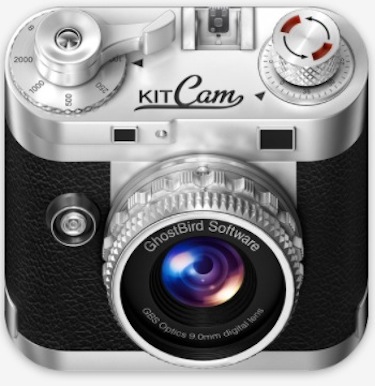 I am a passionate photographer. I love to take pictures but sometimes after you have taken the picture you think what if I added this effect or framed it? Well that's where KitCam comes in. It does all these things and many more.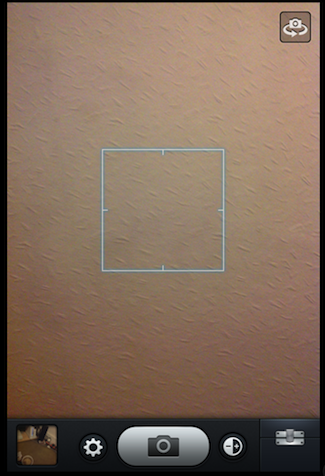 There are different types of lenses you can use to take pictures from within KitCam. They are Vignette, Blowout, Accent, Line Tilt, Oval Tilt, Pinhole, Dreamer, Olga, Bonne Nuit, Agno, Kurt, and Split along with four others which can be brought in individually with an app purchase. These are Decarlo, Fisheye, Kaleidoscope, and 3D.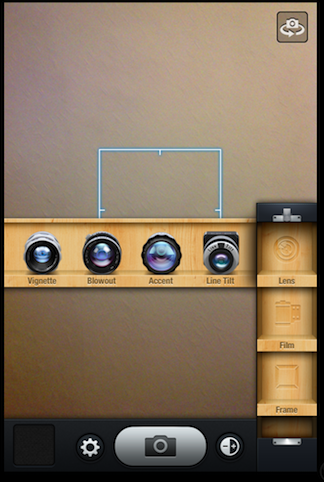 There are also different film effects which you can use when taking pictures from within KitCam. They are Color Vibe, Iced Tea, Instant '23, Douglas Fir, Brooklyn, Lunar, Antique, Coral, Bromine, Louisiana, Purple Haze, Latte, Bleached, Dublin, Red Scale, Oslo, Prairie, Newsprint, Rorschach, Sepia, Super Fade, Lomochrome, Honey Bee, Midnight, Deadwood, and Denim. Like with the lens there are additional ones you can buy with in app purchases. They are GB XR3, GB Theta, GB KC5, Summer '57, Mono '51, and Technicolor.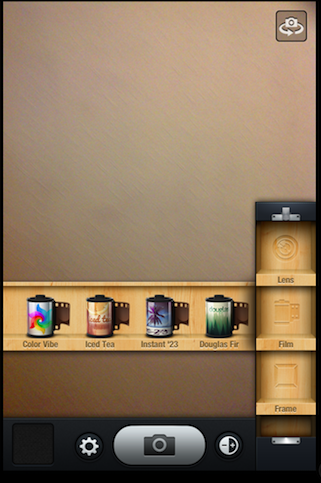 There are also frames you can add to your pictures when you use KitCam. They are Ansel, Ansel/alt, Walker, Walker/alt, George, Capa, Lange, Eisenstaedt, Jones, Eddie, Sasse, Sasse/alt, Talbot, Talbot/alt, Arbus, Darlene, Sherrie, Circle, Circle/alt, Triangle, Triangle/alt, X, X/alt, Diamond, Diamond/alt, Heart, Heart/alt. There are also in app one's as well which are Pinot, Blanche, Harman, Victor, Karsh, Vivian, and Margaret.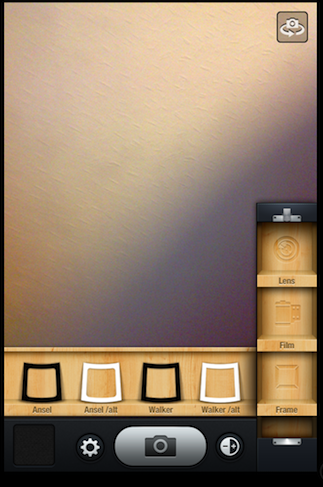 KitCam has settings for contrast and for white balance which are located next to the camera button. One tap and it opens. The controls are very easy to use. On the other side of the camera button is the settings. One tap and it opens giving access to the video settings, the camera, the timer, Stabilizer, Night snap, Multi- expose, multi-shot, and time lapse settings. These very useful; it allowed me to do things which otherwise would have been a lot harder to do.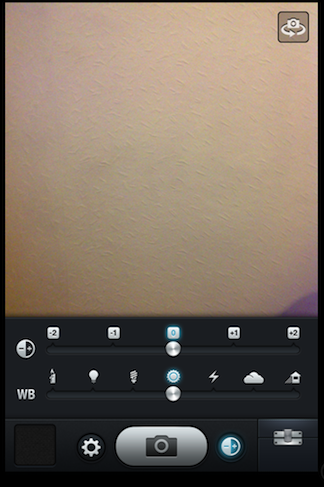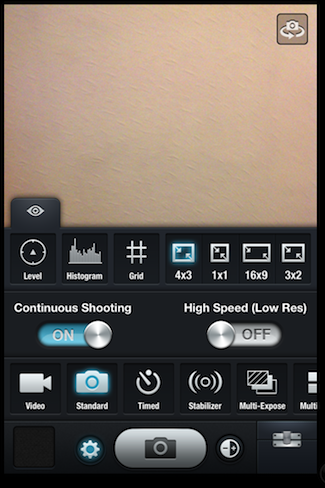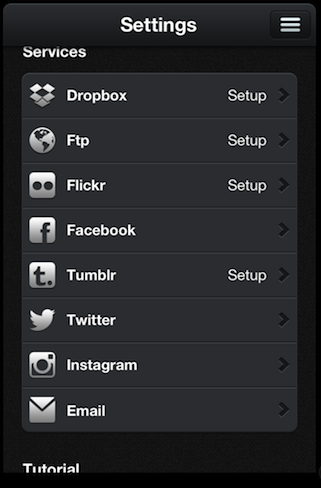 There are also many ways to share the pictures you take in KitCam. They are Dropbox, Ftp, Flickr, Facebook, Tumblr, Twitter, Instagram, and by email. You will find these options once you have taken the picture. KimCam is easy to use, and the in app purchase is done really well. I would recommend KitCam for people who want to see what they can do with their photos.
MyMac.com Review Rating: 8 out of 10