Angle & Curve MKII Classic Headphones
Distributor: MobileFun
Price: $18.99
MKII Headphones
NOW—Live from London's Old Covent Garden! Here are Angle & Curve's MKII Classic Headphones! Headphones (Check!), Inexpensive (Check!), Hip and Cool (Check!)—Great sound? (Oh, yes indeed. Check!)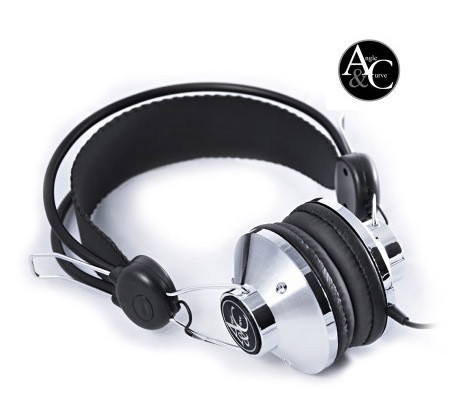 Angle & Curve's MKII Classic Headphones are stylishly retro in design while producing a stylishly contemporary sound. They are from a firm based in the Old Covent Garden section of London and are engineered there by a group of designers, audio specialists, and DJs. These headphones deliver impressive sound at a remarkable price.
If you've listened to Beats 'phones, you're familiar with the pounding, bass-heavy slant that they add to your music tracks. This is often at the expense of a reduced mid-range (around 1-2kHz) which sounds attenuated and thin by comparison. The MKII Classics have mitigated this a bit. The bass is nicely accentuated (fairly normal for today's headphones) but most of the mid-range hollowness has been corrected and doesn't sound as if it's lacking.
The published specs are good: 40mm tuned drivers, 20Hz~20kHz frequency response and 97±3dB sensitivity. However, it's what you get for your money that is the clincher—really great sound for less that twenty dollars. A fabulous value.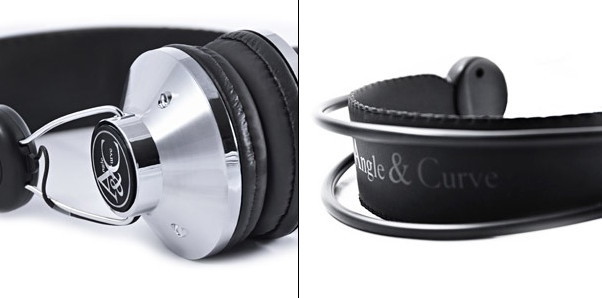 The softly padded on-ear pads are comfortable and do a fair job of minimizing ambient noise. The cable with its 3.5mm audio connector is a generous fifty inches in length and, unlike many competing headphones, the MKII Classics are fairly lightweight. The exterior of the cups is chrome-plated plastic. This is for weight (and cost) reduction I assume, but they still look good. The universal 3.5mm connector will fit all iDevices and laptops as well as most music systems.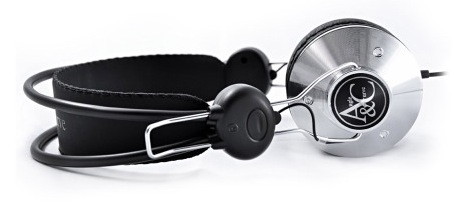 The sound quality of the MKII Classics is as good or better than headphones costing several times as much as the modest $18.99 that MobileFun is asking for this product. The headphones are manufactured in China and contain some plastic-y parts, but nonetheless, these headphones represent a truly amazing value. My wife fell in love with them and at the price, it's not at all painful to buy another pair. It's hard to imagine any other sub-twenty dollar headphones that can match the Angle & Curve MKII Classics in sound quality.
MyMac Review rating is 8 out of 10, based on value for money.