Company: Boinx
Version: 2.0
Compatible with: iPad 2nd Generation, 3rd Generation, 4th Generation, & iPad mini
Requires: iOS 5.1 or later
Price: $4.99

 I am a big fan of taking videos and especially of motion capture video. I am a big admirer of films such as Wallace and Gromit that use motion capture video, so when I got the chance to review iStopMotion I was looking forward to seeing what I would be able to do with it.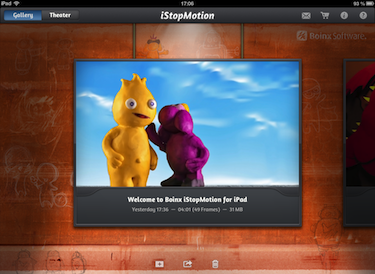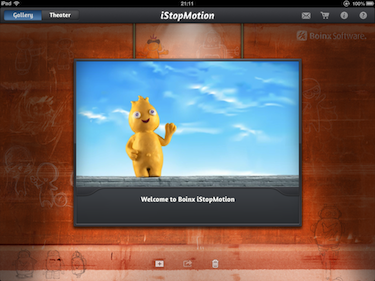 When you first open iStopMotion it has an intro video to give you a basic idea how it works. It shows you which cameras you can use with iStopMotion, which are the front and rear iPad cameras. Also, you can use the free companion iStopMotion remote camera for the iPhone, iPad, and iPod touch to take video. The companion camera application for the iPhone is free as well which is nice.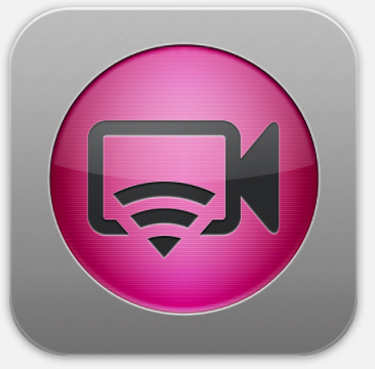 There is a button which is a (?) on the screen to show you what each button does in iStopMotion, which for anybody not used to taking video or to motion capture does come in really handy. You can tap the Theater button to view videos other people have submitted in iStopMotion. You can also submit your own videos from there, and it can also help give you ideas on how to best use iStopMotion.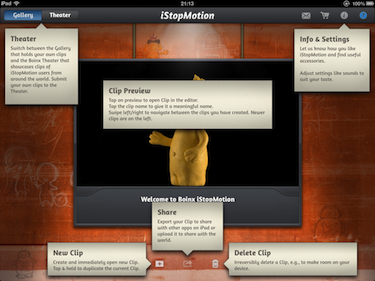 There is also a button that is an i which gives you details about the video you'll be shooting such as: play sounds, the resolutions 720 and 1080p, storage formats JPEG and PNG, link to a Dropbox account, and a demo clip reload. You will also find the about iStopMotion information that gives details of which version you currently have and for providing feedback. The next button to this is accessories which range from applications, stands, cameras, and remotes.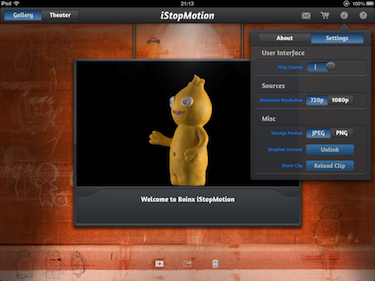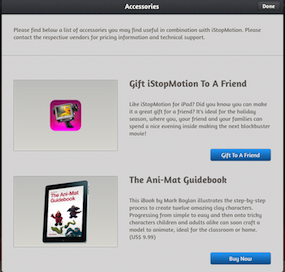 I have really enjoyed using iStopMotion for iPad. It was very easy for me to learn all its functions but I am a video maker. if you're new to video, taking iStopMotion for iPad will be a great help with easy to follow instructions. I recommend iStopMotion to both those new to stop motion video and to those who have done it before. It really was a pleasure to use.
MyMac.com Review Rating: 9 out of 10