Airbac AirTech backpack
Company: Airback
Price: $89.99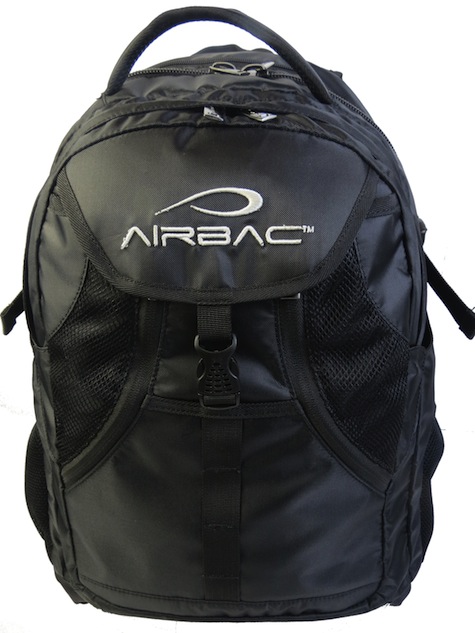 The Airbac AirTech backpack looks like any other well-made daypack. It has well-padded shoulder straps, mesh compartments on the sides for water bottles, and plenty of space for a laptop, books and office supplies. But go beyond the obvious and you'll see that the Airbac has some characteristics that set it apart from similar products and make it a little easier to carry heavy loads.
The main innovation is an inflatable cushion that rests along the lower back of the pack and provides superior lumbar support. There are also two thick pads that cushion your shoulder blades. The net effect of the upper padding and the lower air cushions is that the weight is more evenly distributed across the back and heavier loads tend to feel lighter.
To experience the difference, the manufacturer suggests loading the back with odds and ends plus two full reams of paper. I did that and added an iPad and a couple of heavy books for good measure. I didn't take any long hikes but  meandered through a network of parking garages and city streets on my way to and from my office. I was pleasantly surprised at how light my overloaded pack felt.
The bladder at the lower back, encased in a mesh compartment, can be inflated when needed with an ordinary ball pin. Presumably you'd need a pump just as you would for a basketball. I don't see any other way to get air into it. The company says it will not need to be inflated for a full year.
The Airbac comes with a dozen inside and outside compartments of varying sizes. Your biggest problem may be remembering where you tucked everything.
MyMac review rating is 9 out of 10Â