ProStyle Hardshell Sleeve 1
Company: Brenthaven
Price: $49.95 USD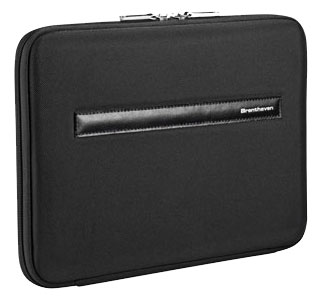 When I purchased my first MacBook back in 2007, I immediately picked up a sleeve for it. First to protect it from wear and tear as I carried it around the house and elsewhere and also to maintain a bit of secrecy as I used it elsewhere as to what was inside.
I recently received a new 2012 MacBook Pro 13 inch and since my older MacBook was going to another person, I decided that it was time to also update a sleeve for the new MacBook Pro. Into the picture stepped Brenthaven's ProStyle Hardshell Sleeve 1 for the MacBook Pro.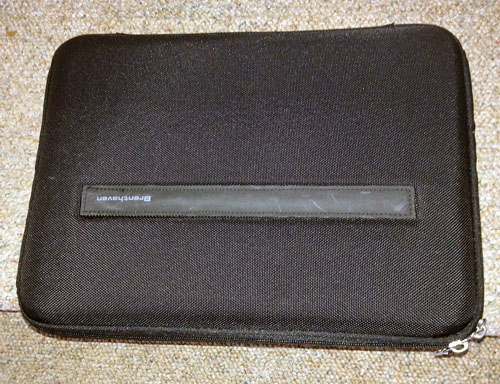 The outside of the sleeve is made from 1680D ballistic nylon, extremely durable and cleans off quite easily. The inside of the sleeve is dual density molded foam, designed for the MacBook Pro but it appears to be quite capable of handling similar 13 inch laptops. The sleeve also employs a EZ-Gripâ"¢handle system (elastic band) that permits more secure carrying of the sleeve with the laptop inside.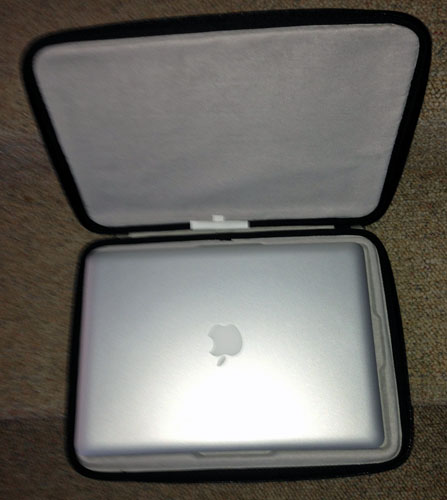 Using the case, be it alone or inside of a backpack or messenger style bag, has been easy with no problems found. Sitting in an airport the sleeve unzips and allows the MacBook to remain within the bottom portion of the unit, and the sleeve sits firmly on ones lap without moving about. Since I normally use the sleeve inside of another bag, I've had no concerns about bringing along the AC power cord or wireless Bluetooth mouse. If I'm just using the sleeve to carry the MacBook around, I just make sure that the unit is properly charged if I'm using it without plugging it into a power source.
Now while the sleeve is durable and designed to minimize and reduce any impact upon your MacBook, I would not recommend dropping your MacBook Pro down a flight of stairs. I do not believe that the case is designed to withstand that amount of impact. While the bottom of the sleeve is relatively rigid, the top of the sleeve maintains a lot more flexibility. Now while I was not about to submit my new MacBook to a torture test down a flight of steps, I did try out the sleeve minus the MacBook but with several magazines inside and dropping it down a flight of stairs. The sleeve did maintain its rigidity and I did not discern any signs of impact or damage even after several falls.
I have been utilizing the sleeve daily now for the past several weeks and I can say that the sleeve does an excellent job in protecting my MacBook Pro.
Pros:
Well designed and durable, made with ballistic nylon, dual density molded foam interior, PVC-free, genuine leather accents and a Lifetime guarantee. Brenthaven products are ZERO IMPACTâ"¢, designed to replace harmful materials with environmentally friendly materials.The ProStyle Hardshell sleeve is very reasonably priced for what you are getting in return.
Cons:
Does not permit storage of power cord or incidental items for those who may not utilize a backpack or messenger bag to carry their MacBook around. For those who may raise this as an issue, I would point out that this is just a sleeve and not a carryall. I would recommend checking out Brenthaven's website for other items that would better suit the needs and requirements.
Specifications:
Internal Dimensions: 12.75″ W x 9″ H x 1″ D
External Dimensions: 14.5″ W x 10.75″ H x 1.5 " D
Weight: 1.1 lb.
Black exterior with grey interior.
All in all, I give the Brenthaven ProStyle Hardshell Sleeve 1 a My Mac rating of 9 out of a possible 10.