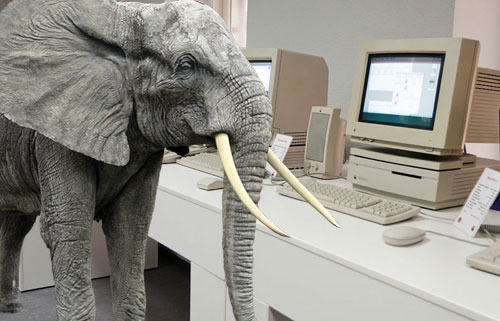 With the barrage of products Apple released at the end of 2012, we have to wonder what Tim Cook and company have in store for us for 2013. Let's start with the most obvious.
iPhone
We are sure to see at least one new iPhone sometime in 2013, but based on Apple's recent history, we have to wonder when. Will it come in the fall as in the last two years? Or will it happen sooner, like maybe June or July like the early iPhones? Will this be the year Apple finally diversifies the iPhone lineup and release two or three iPhone variants?
Here are my thoughts.
I think the current iPhone will be refreshed sometime around WWDC as in the past and will basically be an iPhone 5s. It will feature a die shrunk version of the A6 chip and add in some new features like fingerprint scanning technology acquired by Apple last year, and maybe even the long awaited NFC chip. It will come in the same form factor but will start at 32GB for $199 on contract. The iPhone 4s will remain available in a single 16GB model, but will move down to the free on contract model. The existing iPhone 5 will fill the $99 price point in a single 16GB model.
Then, to bring the average selling price for iPhones back up, there will be a new iPhone model released in the fall. This model will come with a new A7 chip and a larger screen size somewhere around five inches. These new phones will start at $299 on contract for a 32GB model.
iPad
Again, it is safe to assume both iPad models will be updated in 2013. I think we may see a new iPad mini first, also around WWDC, adding a Retina display and maybe a die shrunk version of the current A6X chip, allowing it to maintain current battery performance levels. These new Retina iPad minis will start at 16GB for $399 and go up to 64GB fro $599. The current iPad mini will remain in the lineup, but will drop to either $299 or $279 for a 16GB model.
The 9.7" iPad will be refreshed in the autumn and will feature the new A7X chip and will be thinner than the current iPad and take on a shape more like the iPad mini. It will start at 32GB for $599 and go up to 128GB for $799. The existing 4th gen iPad may remain at the $499 price point.
Macs
The most obvious Mac release would be a new Mac Pro. It is long overdue and Tim Cook did mention with the last speed bump upgrade that they would have something for the pro user in 2013. He did not, however, say it would be a new Mac Pro. But with Apple saying they are going to bring production of an entire Mac line to the U.S., it would make sense that is a new Mac Pro model. Since Apple has to stop selling the current Mac Pro in Europe starting on March 1st, I expect a replacement around that time.
Since most other Macs were already refreshed or replaced in the second half of last year, I don't expect any other major changes to the Mac lineup, other maybe some speed bumps. Many people want to see a Retina MacBook Air, but I really don't think that will happen this year.
Other Products
The elephant in the room is an Apple television set. Analysts have been targeting the TV market as the next big disruption from Apple for years now. If Apple can work out content deals, this may finally be the year. But I don't think Apple will move into this space until they are confident they have everything in place, and the content producers are leery of doing any kind of deal with Apple.
Another possible new product for Apple would be a wristwatch that works with your iPhone through Bluetooth. With the change in form factor of the iPod nano, as well as the price gap in the iPod lineup between the Shuffle ($49) and the nano ($149), there is room for a device like this at the $99 price point.
There is always the possibility that Apple has other surprises up its sleeve for us in 2013, but we will just have to wait and see.