This review is about photography and video books that I had the chance to read recently. They cover various subjects that may be of interest to some of you.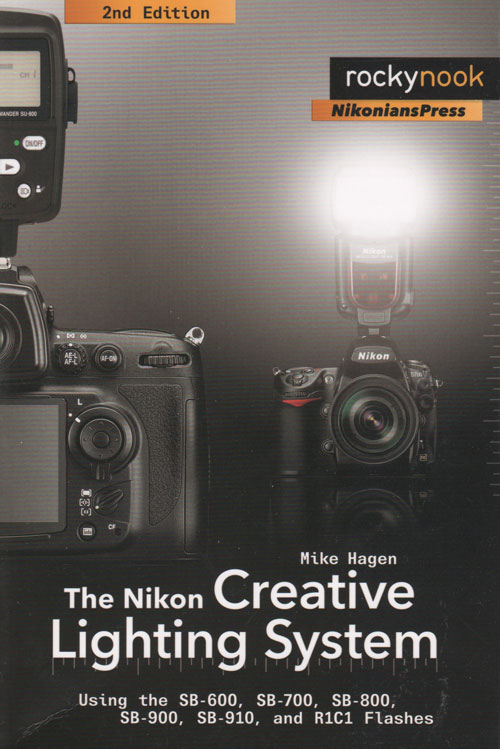 The Nikon Creative Lighting System
Author: Mike Hagen
Company: Rocky Nook
ISBN: 978-1-933952-99-4, 297 pages
Price: $39.99 US
If you are shooting with Nikon DSLR cameras, you likely have one or more Nikon flashes compatible with CLS (Creative Lighting System). This book is all about the flash units compatible with CLS: from the SB-600 to the SB-910. The first section introduces what is CLS and how a flash works. Then there is a chapter dedicated to each flash model that goes into each menu and configuration mode possible with the flash. The last part of the book talks about different subjects such as using color gels, some case studies, and lighting kit recommendations. The book is good to learn how to use your flash, but I would have appreciated more case studies or examples.
MyMac Review Rating: 7 out of 10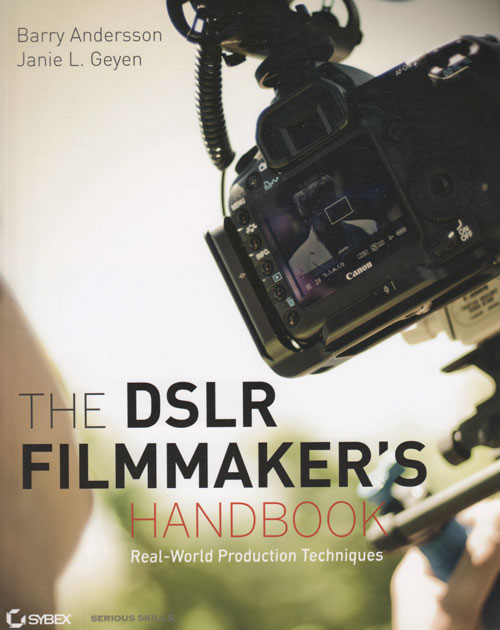 The DSLR Filmmaker's Handbook
Authors: Barry Andersson, Janie L. Geyen
Company: Wiley
ISBN: 978-0-470-87660-2, 402 pages
Price: $49.99 US
DSLRs are very important in video productions, as they become better than ever at capturing video. If you are a professional video producer and want to use a DSLR as your video gear, this book is right for you. It goes into many subjects, such as the gear you may require (lenses and tripod), continuing to post production essential techniques. You will also learn about lighting and audio capture on location, organizing your capture media, and how to effectively use camera motion. This book goes deep in the technical knowledge required to do professional movies. But if you're looking at a book for family or vacation movies, this is really not the book for you.
MyMac Review Rating: 7 out of 10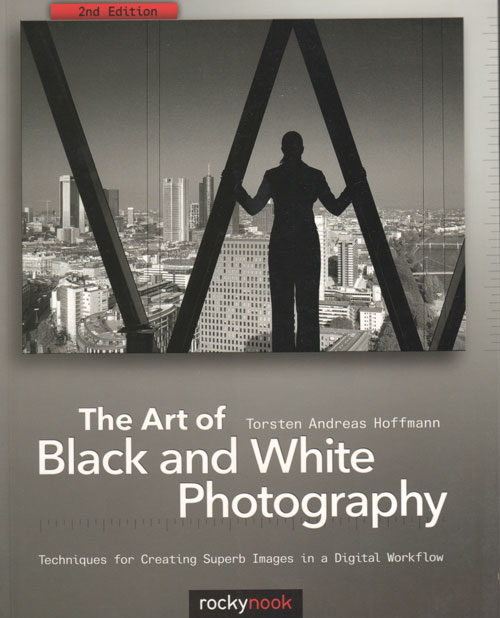 The Art of Black and White Photography
Author: Torsten Andreas Hoffmann
Company: Rocky Nook
ISBN: 978-1-933952-96-3, 252 pages
Price: $44.95 US
Even though this book's title mentions black and white photography, most of the book is about composition. Composition is an important factor in photography, but probably more important in B&W photography, as color cannot help it. That is probably the reason why the title is somehow correct and misleading at the same time. But that does not mean the book is useless: on the contrary, it is a very interesting read for every photographer. I appreciated the fact that the author brings us to realize that forms or disposition of objects in the composition make a strong picture when correctly aligned.
MyMac Review Rating: 8 out of 10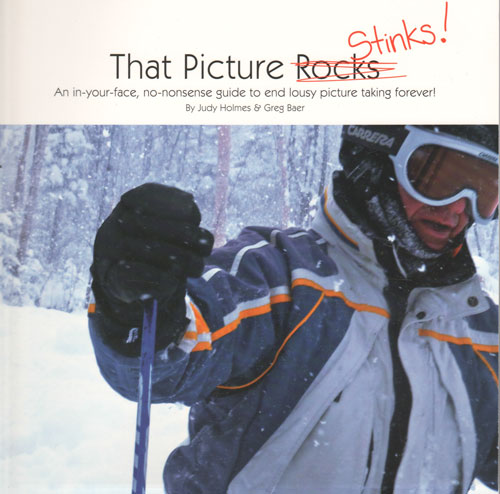 That Picture Stinks
Authors: Judy Holmes, Greg Baer
Company: Snowy Gnome Publishing
ISBN: 978-0-9846537-0-6, 96 pages
Price: $21.95 US
The premise of this book is to help photographers take better pictures. The book design is very simple: on the left, you have a picture that stinks, and on the right the one that shines. At the bottom of each page, the authors describe why the first one is not good, and how the second picture is much better. It covers picture composition mostly, exposure, and a few other problems, such as movement. The 50% that covers composition is useful, as composition is an important part of picture taking. In the introduction it is stated that the camera you use is not important, meaning film, phone, or digital. But the hints given in the book to take better pictures are aimed at simple point and shoot camera. They often refer to the pictures mode (Night shot, Sport mode, etc.), with no specific help for people who are using a more controlled DSLR camera.
MyMac Review Rating: 4 out of 10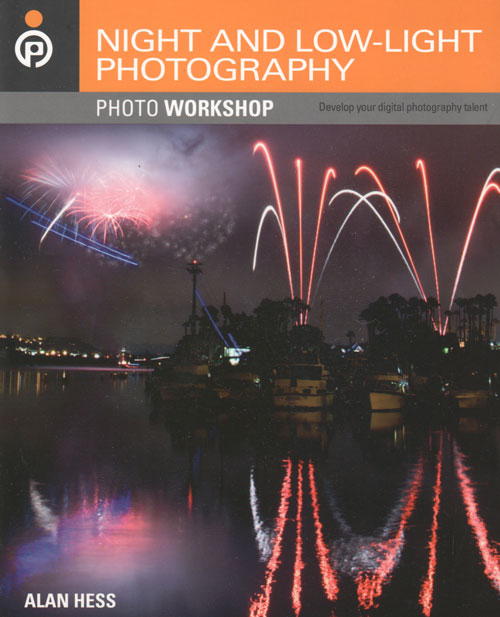 Night and Low-Light Photography
Author: Alan Hess
Company: Wiley
ISBN: 978-1-118-13822-9, 283 pages
Price: $29.99 US
This book covers one of the most difficult subjects in Photography: taking good pictures in low light. Photography is all about light, and when you are short on it, taking good pictures is difficult. The book covers lots of related subjects, such as required equipment, and post-processing. Throughout the book, many low light situations are well explained. It includes people and places indoors, wedding and concerts, sports, nighttime sky, city lights and landscape, and an interesting chapter on light painting, which is a creative way to use light for photography. The book is well illustrated with examples and the different settings used for the pictures.
MyMac Review Rating: 9 out of 10