Parallels 8 Desktop for the Mac and iOS Application
Company: Parallels
Version: Desktop 8 for Mac 8.0.1, and Parallels iOS application 3.2.5
Requires: OSX 10.6.8 or later, and iOS 4.0 or later
Compatible with: iPhone (3GS, 4, 4S, 5) and iPad 2nd Generation, 3rd Generation, 4th Generation, iPad mini
Price: $79.99 Desktop, and $4.99 iOS Application (limited time price; normally $19.99)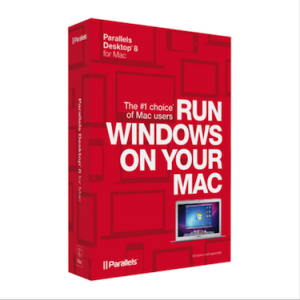 I had heard a lot about running virtual machines for years but had never thought to do it. I would think, what's the point? But then I got the chance to review Parallels Desktop 8 for Mac and its iOS application companion. It was a new experience for me to use a technology I was not familiar with, which is rare, so I grabbed the chance with both hands.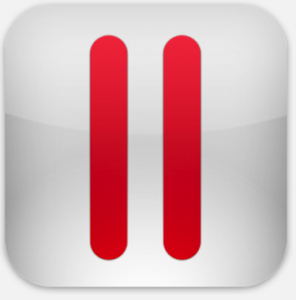 What I heard most was that Parallels Desktop 8 lets you run Windows on your Mac, which is true, but once I got to using it I discovered it did much more than just run Windows. Parallels Desktop lets you run Ubuntu, Chrome OS, Mac OSX; any existing virtual machine you may have. It even lets you run Android on your Mac. There is no need to reboot your computer to do these, which is a big thumbs up because it's much simpler.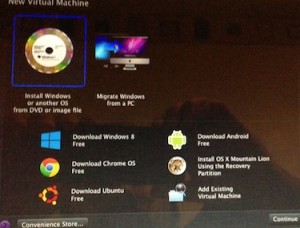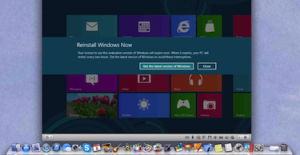 Something I did find rather useful was the Internet Explorer button that gets added to Safari when you have downloaded Parallels Desktop, which lets you view a website in Internet Explorer if you can't view it properly in Safari. After not, all web pages work properly with every browser so I thought it was a nice added feature. Parallels Desktop 8 also uses the notification centre on Mountain Lion for Parallels alerts and alerts for the virtual Windows OS, Mail, and Messenger applications.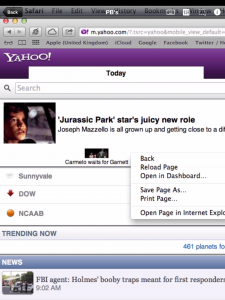 When you first download Parallels Desktop 8 you get 31 days of phone support free and 365 days of email support if you have any problems. You must register an account with Parallels to get these support features. Also Parallels Desktop 8 offers you a complementary trial subscription for Kaspersky anti virus software for your Mac.
If you already have a previous version of Parallels you can upgrade to this version for a reduced price of $49.99. This price is also offered to people who already have VMware Fusion ware as well.There are also enterprise versions and a server version of Parallels Desktop 8, but this review is only about the one for regular customers. If you're interested in either go to the Parallels website to find out more.
There is a Parallels iOS application that works with Parallels Desktop 8. It also works with previous Desktop versions 6 and 7. What the iOS app allows you to do is access your Mac and the virtual machines you have when you are out and about. You do have to have left your Mac running, otherwise your iOS app can't get access your computer.
Using the iOS app is pretty straightforward. You do however need to have created a Parallels account to use it. You simply log into your account and connect it to your Mac. It's that simple. Then you can pick what you want to use, whether your Mac or any of the virtual machines. The iOS app does give you some instructions if you need them on how to use it. I didn't need them. I picked it up quickly, but they are there if needed. The Parallels iOS application works seamlessly. In my use of it I had no problems at all.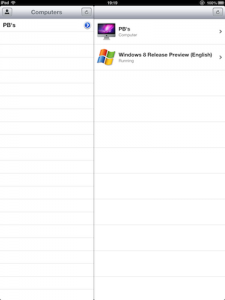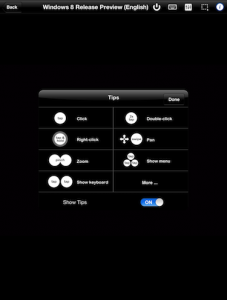 There is also retina display support for Retina Macbook Pros. In Parallels Desktop 8 for Mac it supports the retina display in your virtual machines which is another nice feature. So many of the features we all love about the Mac are now available to use on your virtual machine. Dictation, Launchpad, and Mountain Lion gestures are just some of what Parallels offers you. I recommend Parallels Desktop 8 and the iOS application to anyone who has to use both Windows and Mac OSX in their lives. It is so much simpler than having to use two machines.
MyMac.com Review Rating: 9 out of 10