FX Photo Studio
Company: MacPhun LLC
Version: 2.6
Price: $8.85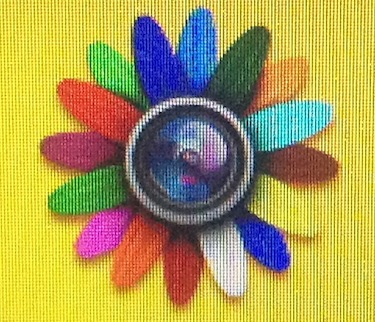 I love taking photos. If I see something I like I take a picture. The problem is not all pictures turn out as you want so they need editing and that's where FX Photo Studio comes in.
Once installed it has easy to follow instructions which is a good thing if you're not used to editing photos. FX Photo Studio allows you to upload pictures from your computer as well as drag and drop them. It also keeps a record of the last picture you were working on when FX Photo Studio was last open.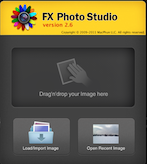 There is a great choice of filters to pick from if you wish to add them. The right filter can make a good picture become a great picture. There are also the standard features: crop, rotate, exposure, brightness, contrast, saturation, and hue. You can also add presets for your pictures and frames, so if you need to use the same frames and effects more than once it's easier.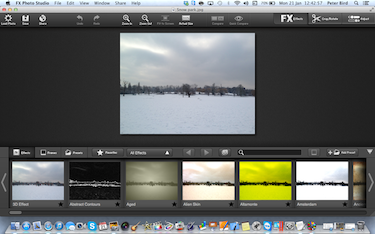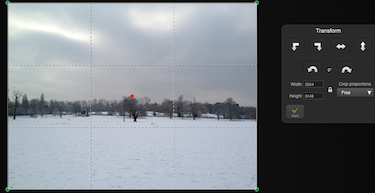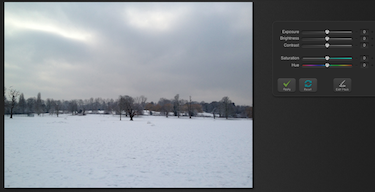 You can share your pictures to Facebook, Tumblr, Flickr, Twitter, and by email at the following resolutions: 3264×2448, 1600×1200, 1280×960, 1024×768, 800×600, and 640×480. I like the fact you can set your resolutions because you don't always want a picture sent at the highest resolution. Sometimes a smaller resolution will do and the size of pictures can be very important when sending them.

When you save your pictures to your Mac you can save them in different formats: JPEG, JPEG-2000, Open EXR, PNG and Tiff. This is a nice feature as there are times you need different formats. You can also adjust the quality on some of these formats.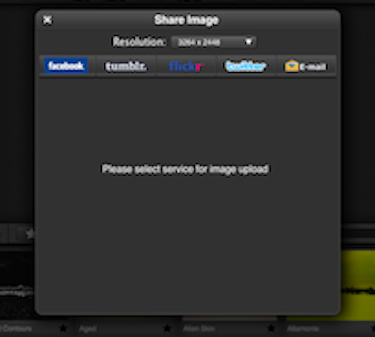 I have found a lot of uses for FX Photo Studio with my photo editing routine which is always a good sign that an application does what it is meant to. I recommend FX Photo Studio to people who, like me, take lots of photos and then enjoy editing them afterwards.
MyMac.com Review Rating: 7 out of 10