Pixa
Company:Â Shiny Frog
Price $30
Mac App Store Link (20% off until the end of 2012)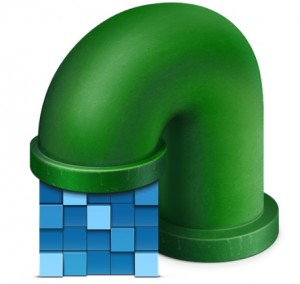 Are you an artist that wanted to organize your digital portfolio and files in a way similar to iPhoto, but you didn't want to mix you artwork with your photo library? Well, you could have 2 libraries that you switch between or you could just buy Pixa for you Mac.
What is Pixa? Pixa is basically an image organizer similar to iPhoto for you artwork or other image files. Those familiar with iPhoto will fell right at home since the interface is very similar. However there are differences.
Instead of events all of your images are organized into one library. The library can be organized by date, project, file extension, size, color and more.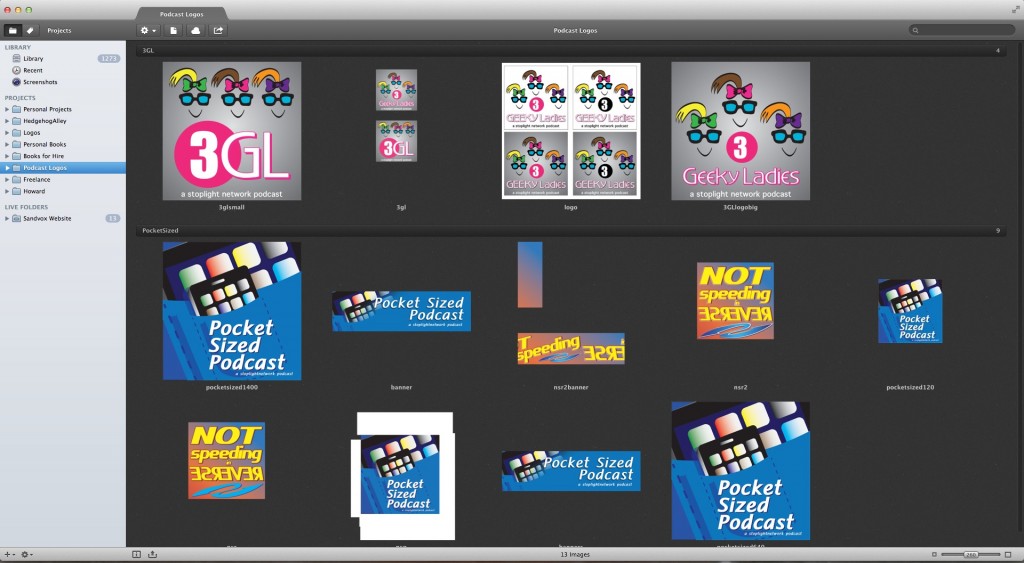 Yes, I said color. Pixa can detect colors in your images and group them by color. It even has a section for tagging and automatically tags your images by color. Not only does it tag your images by color, I had a couple if interior home images. Pixa detected this and gave them tags of "interior-exterior" and "real estate." These were not tags I premade (although you can make your own tages), the program did this on its own. Very powerful to help organize.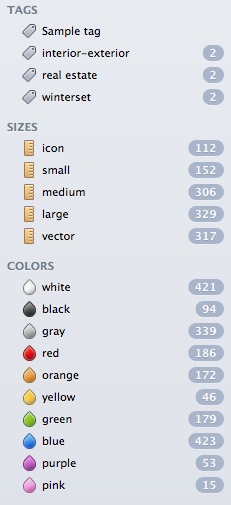 While Pixa does not have events like iPhoto, it does have folders and projects. Projects are like albums which get stored or organized into folders. You cannot store items into a folder without it being in a project.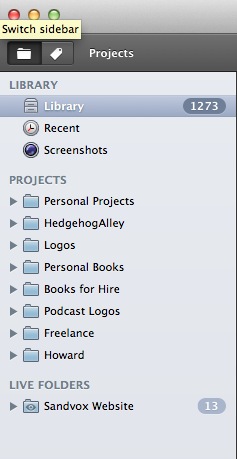 There is also a section in the library called "Live Folders." These are great. If you are working on a project that you want to be stored in Pixa you can make it a live folder which is "linked" to the actual folder you are storing the files on your computer. As you add files into this folder they are automatically added to the live folder in Pixa. You can either keep these folders "live" forever, or move items to a project when completed. I have my website stored as a live folder. It definitely helps with getting to files faster that I might want to see.
Once you files are organized you can find them and view the image right in Pixa. You can also share it through Dropbox, email, FLIKR, TUMBLR, and more. You can set and image as a Desktop Picture from within the app, use a loupe tool to examine an image more closely, or take a screenshot and label it from Pixa. You can even send an image right to iPhoto it you desire.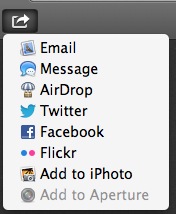 You might be asking what types of files does Pixa work with? That is the great part. Pixa is compatible with PSD, AI, SVG, JPG, GIF (single and animated), PNG, TIFF, PDF, Pixelmator, BMP, ICO, ICNS, and EPS.  I have tried other similar organizers in the past and the biggest problem I had was that they did not support graphic files, or enough of them. The only one I see missing from the list is RIFF which is Corel Painter's default filetype. I would love to see that added in the future.
There are a ton of other features that you can read about in the App Store listing or the website. There are just too many to go into here.
Overall, Pixa is a fantastic way to get your image files in order on your Mac. It is not just for the artist, but if you are an artist I highly recommend it. At $30 it is a must for any digital artist.
MyMac.com rating 9 out of 10