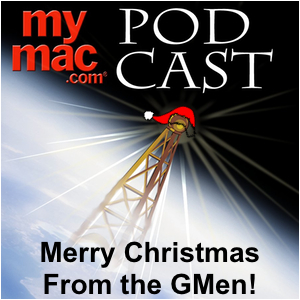 Download the show here
Subscribe in iTunes 
Simple show concept this week. We talk about Christmas stuff, some G+ Community questions, then off to your Bumpers (brilliant they are too), and finally ending the show with a thank you to all the wonderful people that not only listen to the podcast, but contribute to MyMac.com in general. Merry Christmas to you all!
Some Links:
Gaz's App Pick: 12 dye of Christmas by piso13.com
Guy's App Pick: Labels and Addresses by BeLight Software $24.99
People's Pick: JT Ray picked Timehop free