Monotype Classic Grotesque
Distributor: Monotype Imaging
Pricing: Individual typeface weights – $65 (TTF), entire 14 typeface family – $670.
Available from: Fonts.com
Monotype Classic Grotesque
Monotype Imaging has just released the 14-font Classic Grotesque suite of typefaces. This updated typeface was newly reimagined by Canadian designer Rod McDonald after four years of work. The typeface is an update of Monotype Grotesque, first released in 1926. McDonald was also influenced by an older typeface, Ideal Grotesk. These Monotype Grotesque typefaces were among the first sans serifs cut for hot metal machine typesetting.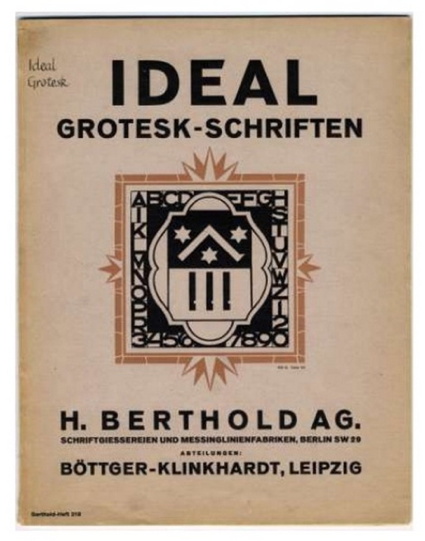 The result is a timely design consisting of seven weights ranging from Light to Extra Bold, each with its own cursive-inspired italic.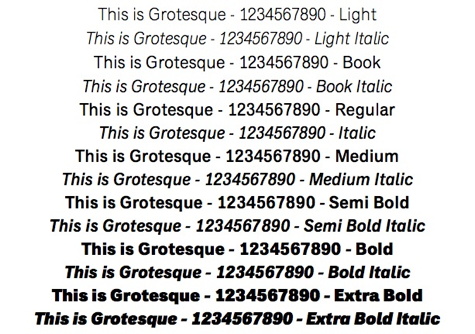 The typeface feels robust and strong in its heavier weights yet is comfortably readable in its lighter ones. Here is a typeface that can exhibit attention grabbing headlines and still perform smoothly as body text.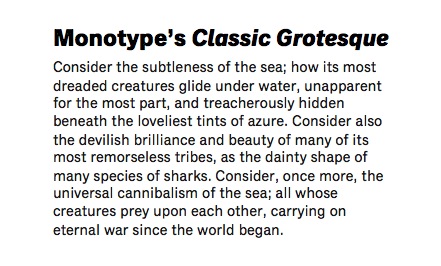 McDonald's effort was immense. There are 14 styles each containing more than 540 individual characters. In addition to the usual capital and lower case letterforms plus numerals, Classic Grotesque includes small caps, a vast array of accented and foreign language letters, three numeral variants, monetary marks, symbols, and punctuation.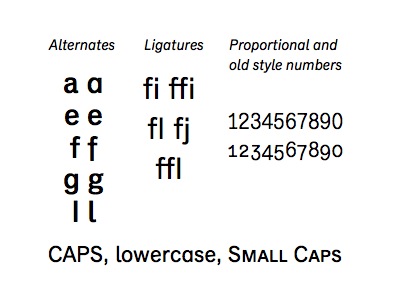 Incidentally, both Microsoft Office and Apple's Pages '09 provide access to these alternate letterforms, small caps, and ligatures. In Pages on the Mac, they are found in Fonts > Typography > Ligatures. Pages also allows kerning between individual characters. Kerning is an essential tool when working on headlines and logotypes.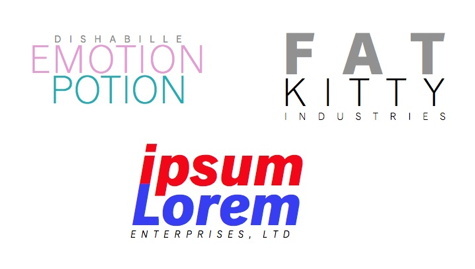 The typefaces are provided in three formats: OpenType Std (CFF), OpenType Pro (CFF), and OpenType Pro (TTF). Pro versions are $65.00 each and the Std versions are $54.00 each. The complete Classic Grotesque family is $670.00.
Versatility and style are hallmarks of Classic Grotesque. Even though its origins date back to the early 20th century, Rod McDonald's updated design is thoroughly modern. These typefaces are aimed at professional graphic design firms that need to remain on the stylistic forefront. This is a versatile and very handsome, if pricey, suite of typefaces.
MyMac review rating is 9 out of 10.