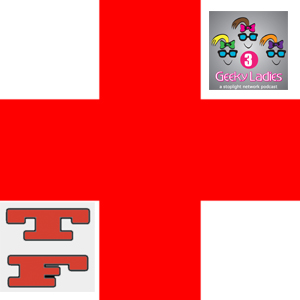 Download the show here
Subscribe in iTunes
The 3 Geeky Ladies take over TechFan! Elisa, Suze´, and Vicki talk about first aid for Macs and iOS devices. Replacing hard drives, how to fix hanging apps and "other" on an iDevice, and why and how to restore an iDevice are just some of the lively topics. The Ladies also share their feelings about the recently announced Apple products and how the new iMac is like Daniel Craig.
Links:
DiskAid
Clone Camera for iPhone
Alt Photo App for iPhone
The Immortal Life of Henrietta Lacks by Rebecca Skloot
Follow us on Facebook or Twitter
Leave a review and/or rating in iTunes. We would really appreciate it.
Contact Us
3geekyladies@gmail.com
vestokes at gmail dot com
twitter.com/vestokes
suzegilbert at gmail dot com
twitter.com/suzegilbert
senseidai at gmail dot com
twitter.com/senseidai