Brenthaven
$179.95
The Brenthaven BX2 Backpack, a medium sized camera bag with padded shoulder straps and a chest strap, accompanied me on a trip to the California coast. I carried a DSLR with an 18-55mm lens on the camera body and two additional lenses, plus a 70-200mm telephoto and a 35mm, and had plenty of room to spare. In addition, a side zipper opened into a compartment for an iPad or 15″ laptop computer.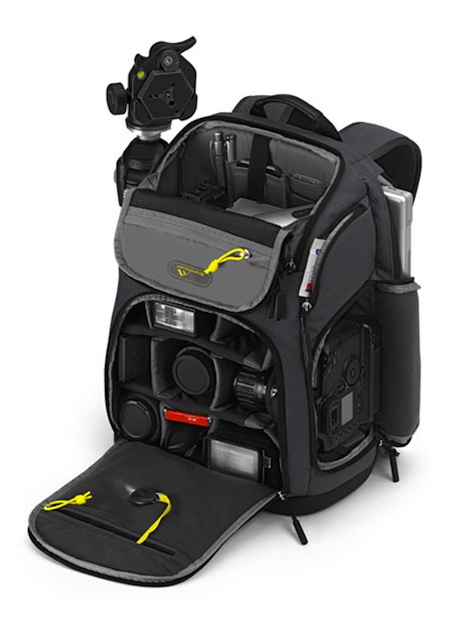 For the last few years I've used a Tamrac camera backpack. It's about 20 percent larger than the BX2 Backpack, so I carry more gear, which means it gets pretty heavy. There are times when you may absolutely need more space and more equipment, but most of the time I found myself carrying much more than was necessary simply because I had the space.
For most photo hobbyists, this Brenthaven pack will be an adequate compromise, especially if you're going to be carrying your photo gear in and out of airports and don't want to be lugging around something that feels like an anvil.
On my California trip, I used the Brenthaven BX2 Backpack while riding my bike on trips that ranged from 20 to 30 miles. I was pleasantly surprised at the comfortable way the pack rode on my upper back. I also appreciated the fact that the chest strap was adjustable both horizontally and vertically (a feature I suspect many women will appreciate). Half the time I forgot the pack was there.
The top compartment in the pack was large enough for any number of accessories: batteries, card reader, iPod, earphones, even a small lunch. There were smaller compartments in the side of the top compartment where you can store flash cards, adaptors, and a cellphone. There was also a zippered mesh pocket in the same compartment. There was a smaller zippered space on the outside of the top compartment suitable for lens cleaners, medicines, or other odds and ends.
The main camera compartment at the bottom of the pack opened from the front and the side. The quick access entry was on the right side and might not be easy for left handed users to reach. The camera compartment also contained a large zippered compartment covered with what felt like flannel. When the camera storage area was closed, the softer flannel cover formed a protective buffer against my gear.
Inside the zippered compartment I found a rain fly that could cover the whole pack in wet weather. There was also a small LED light that might come in handy, especially on camping trips. There was a buckled strap and support band along the left side for securing a small tripod.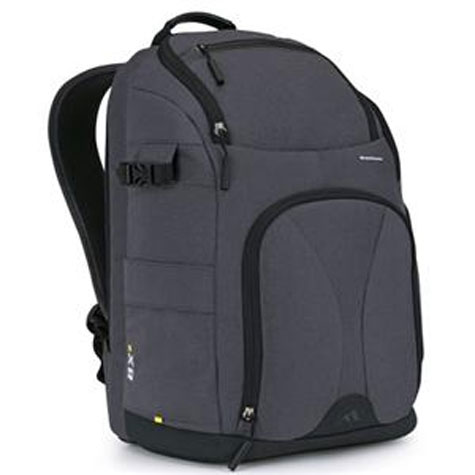 This Brenthaven BMX2 Backpack was sturdy and sat upright on the ground with no problem. Its only structural drawback were its zippers. I found them tight and not as smooth as I would have liked. Equally important, there was only one zipper for each compartment, meaning you can only open the compartments from one direction.
I hesitate to make too big a deal of the zippers. They're certainly adequate, and the backpack as a whole was comfortable to carry and attractive to look at. The retail price, however, struck me as a larger issue. Other companies (Lowepro and Kata, for example) are selling comparable camera backpacks ranging in price from around $65 to $125. While The Brenthaven BMX2 Backpack is a well-made product, it seemed over-priced.
MyMac.com Review Rating is 8 out of 10Â