Adobe Illustrator CS6
Company:Â Adobe
Full Version $599
Upgrade $249
Subscription $49/month
Check website for more pricing and package options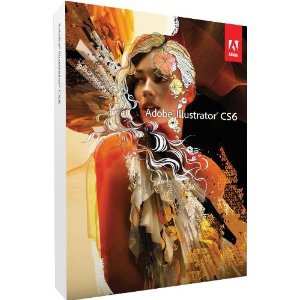 I have been using Adobe Illustrator since version 6 and I have tried many other vector drawing programs for reviews at MyMac.com. While some have been good, I have yet to find a vector drawing program better than Illustrator, and I couldn't wait to get my hands on CS6.
Illustrator CS6 is the 25th anniversary of Illustrator and has been rewritten from the ground up. Don't worry, it still acts and looks like Illustrator, but it has a lot of new features. The important question is "Should I upgrade?" I answer that later. First, let's look at the new features.
I'll start with that rewrite. With the rewrite of Illustrator comes a big performance boost. It has 64-bit support for Mac and Windows, and it is built on what Adobe is calling the Adobe Mercury Performance System. I have to say that I have definitely noticed speed difference in CS6. Tasks are faster and the workflow is smoother, even on my 2008 iMac.
With the new rewrite also comes a modified interface. Adobe calls it new, but it still looks similar to the old interface. However, the interface has a lot more customizable options to make your workflow better. What you notice the most is the darker looking skin, which is also customizable as far as how dark it looks.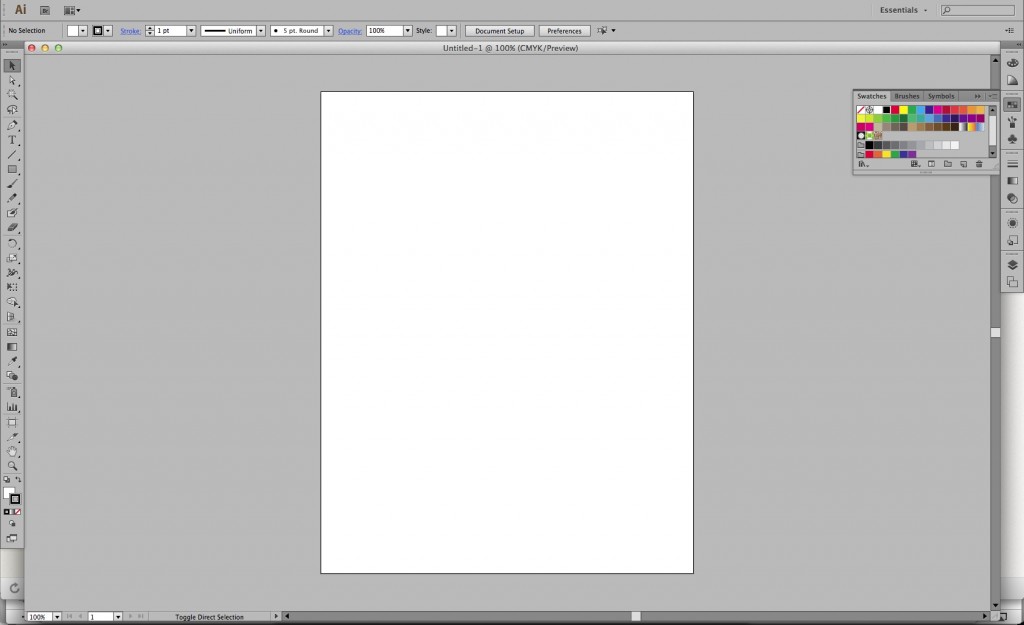 There are also changes to the various panels such as the Type panel. You can also now edit Layer names in the layers panel instead of pulling up the info window for the layer. You can also access document settings and preferences right from the toolbar. No need to go to the Illustrator or File menus.

While user interface changes a nice, to me the important parts of new software versions like Illustrator are the tools and what is new or better. Illustrator has several new tools and enhancements to older tools. Let's cover the main ones.
Add a gradient to a stroke
My favorite new addition is the ability to add a gradient to a stroke. This is a huge time saver. To add a gradient to a stroke in the past you had to tell illustrator to outline the stroke and make it a shape. This worked, but became a headache if you had to adjust a shape that has been converted to an outline stroke. Now you can apply the gradient and still keep the stroke as a stroke. This feature also has full control of how the gradient looks on the stroke. This is a really great addition to Illustrator.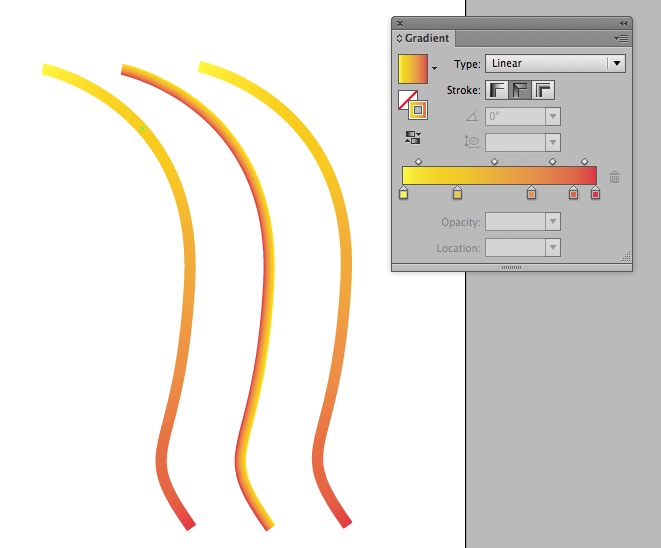 Image Trace
The next feature I'll cover is Image Trace. Image Trace isn't really new. It is the Live Trace feature renamed and reworked. Live Trace has been a favorite feature of mine in Illustrator. It allows you to bring in a scan or photo or any non-vector image and convert it to a vector image. It has worked great for me, but the interface window has not been very easy to understand. In CS6 Live Trace is now Image Trace. The interface is much easier to understand, which helps in getting the results you want. It is also much faster than Live Trace. Adobe gives the impression that it also produces better results than Live Trace. In my tests I found no change in the results. While the results are fantastic, I took the same image and traced both in CS3 and CS6. I tried to get the settings as close as possible. In the end the traced images looked almost identical.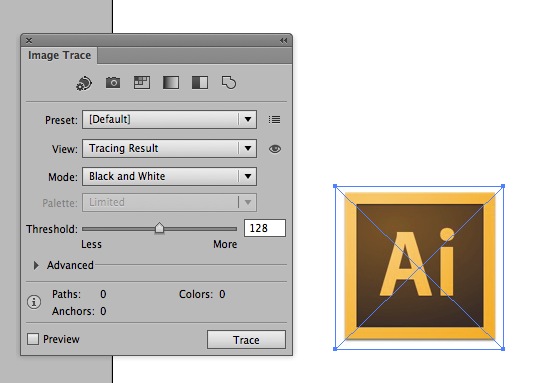 Pattern Creation
I don't use patterns much in Illustrator, but the new pattern creation features are fantastic. It is really easy to create a pattern in Illustrator and now you can update the pattern and edit it without having to recreate it. You just edit the main tile and the rest of the pattern changes. It works great, however, I did have problems with slow down when editing the pattern (this was on a 2011 MacBook Pro). It basically takes over the screen with a faded pattern in the background. It lets you see the pattern as you change it, but it really slowed things down for me.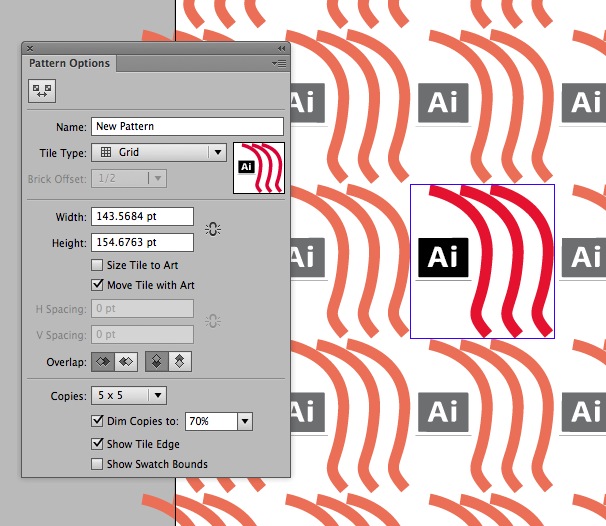 Faster Filters
Another change in CS6 is the way filters are handled. Like everything else they are much faster when applied. Faster is better, but even nicer is a live preview to many of the filters that never had one before. Instead of guessing on settings and having to apply, undo, and make changes you can see the effect happen as you adjust it.
These are the big changes to Illustrator. For more details about the interface changes check out the Adobe website.
So, is it worth upgrading?
With the speed improvements and the tool changes I'd say yes. My classroom has CS3 in it, and this is the first version I have wanted to upgrade to in the classroom.
Speaking of classrooms, I was very disappointed to find out that you cannot buy Illustrator by itself with education pricing. You can only buy it as part of a bundle or subscribe to Adobe's new Creative Cloud. The benefit of Creative Cloud is access to the entire suite of Adobe tools for one monthly cost. The downside is you have another monthly fee to pay. Many will see it as worth it when you add up the yearly cost and the non subscription price. They are fairly close, and with as frequent as Adobe updates the CS apps it might be better for some to have access to all the apps and always have the latest version without paying to upgrade.
Finally, Adobe Illustrator CS6 is a well done upgrade to an already great vector drawing program. It is definitely worth considering if you are an Illustrator user. Your workflow will improve with the interface changes, new tools, and the speed improvement.
MyMac.com rating 9 out of 10