Adobe Creative Suite 6 Illustrator product manager Brenda Sutherland raves about the totally-new 25th anniversary edition of the drawing software, encouraging all users to enjoy its impressive speed and Creative Cloud access.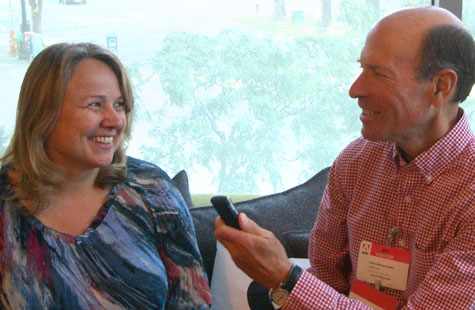 Please listen to this brief interview, for a total time of under five minutes.
You may need to click on the interview link again, if a new window opens when you click on the link below.