Back-iT iPad Hard Case
Bracketron, Inc.
MSRP: $29.95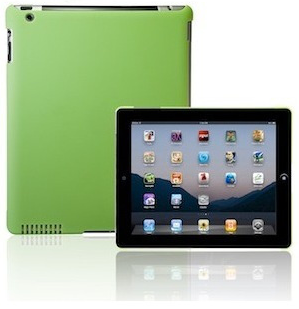 Apple's Smart Cover for the iPad is a brilliant piece of engineering and design but it only covers the iPad's screen. The aluminum back is exposed to all the scratches and dings of everyday life. Bracketron's Back-iT solves this problem with a very simple, if fairly expensive, cover for the iPad's back.
The Back-iT is made of thin, precision-molded polycarbonate that has a nice grippy, soft-touch finish. Polycarbonate is a very strong, stable material that will withstand tough abuse. The Back-iT snaps onto the back of the iPad with a satisfying click on all four corners. It is so thin that it doesn't perceptively add to the size or weight of the iPad yet is securely attached. This thinness is important because it permits using the Back-iT with Apple's Smart Covers.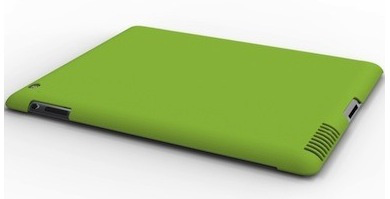 The packaging currently states that the Back-iT fits the iPad 2, but it also nicely fits onto the new iPad as well. It is available in five colors matching the Apple Smart Covers. This is stylish, elegant protection and should you want to sell your iPad sometime in the future, the back will be as pristine as it was when you first opened the box.
MyMac rating 9 out of 10