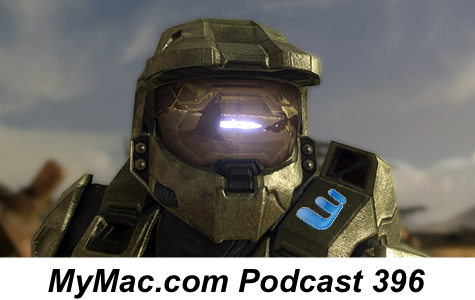 Download the show here
Subscribe in iTunes
Gaz couldn't make it this week so Elisa Pacelli and Tom Schmidt agree (perhaps against their will) to keep Guy company on the show. Some of the topics include people who throw lawyers at glass doors and a new podcast done by the Tech women of the Stoplight Network. Elisa has a lot to say about Google Play and Tom has an app that falls somewhere between Halo and Microsoft Word. Qualified beta testers should contact him at betatest18@gmail.com. All this, PLUS an interview with Drew Domkus of the Dawn and Drew show!
The contest sponsors for the 400th episode of the MyMac Podcast are lining up and you guys are going to get some great stuff. Here's what's there so far:
ALK Technologies Co-Pilot iOS GPS App
BusyMac's BusyCal
Splasm Software's AudioBook Builder and CheckBook Pro
ZeoBIT's MacKeeper 2012
Boinx Software's iStopMotion Pro, FotoMagico Pro, and BoinxTV
MacPhun Software's FX Studio Pro
Noodlesoft's Hazel
Plasq Software's Comic Life 2 and Comic Life for the iPad
Publication International's iCookBook
RealMac Software's RapidWeaver, Analog, and Courier
Reggie Ashworth's AppDelete (App Store), AppDelete (Web site), and VidConvert (WebSite)
Slinkware Software's Slink
Smile Software's TextExpander, PDDpenPro, and DiscLabel
TwistedWave's TwistedWave audio editing app for iOS
Just go to FaceBook and like the MyMac Podcast page and…that's it! No other barrier to entry.
Some links:
Photo Measures by Big Blue Pixel $4.99
DirectTV Nomad by DirectTV $149
Robot Wants Kitty by Raptisoft Free
Dawn and Drew show
This week's podcast music is from MMO – Drunk Dial of the Year