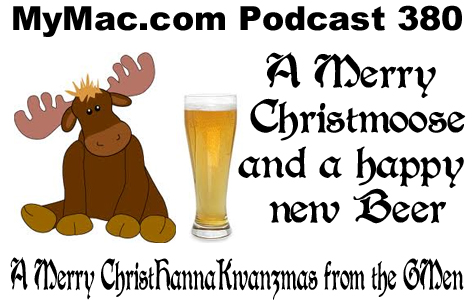 Download & Listen here
Subscribe in iTunes
All relatively quiet on the Mac front so the GMen decide to have a little discussion about bigger or smaller iDevices, how Amazon is doing with the Kindle Fire, and what they got for their loved ones for Christmas…SHHH. Don't tell.
Some links:
Tech News of the Weird link:
Roller Coaster Tycoon 3 Platinum by Aspyr $26.13 at Amazon
Angry Birds Seasons HD by Rovio Mobile Ltd $1.99
The Music:
MMO- Texual Healing
Please visit and check out the artists that supply great music to our podcast!
Contact info: Drop us a line and let us know you want to be on the show. Gaz and Guy on Twitter, guy@mymac.com and gaz@mymac.com, or our Skype direct number 703-436-9501. Also go into iTunes and leave some feedback. Also don't forget our FaceBook Page!