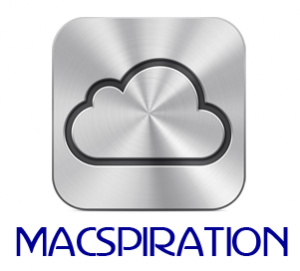 One of the biggest complaints and surprises about iCloud is the fact that Apple did not update its suite of iWork applications to be iCloud compatible. iWork is long overdue for an update and I, like many, thought an iCloud update was coming with a new version of the apps (Keynote, Pages, Numbers).
Even though iWork for the Mac is not iCloud compatible, you can still share files through iCloud between a Mac and an iOS device. How? Through iCloud.com and the iWork interface.

If you visit iCloud.com and click the cloud icon in the top left you see all of the iCloud apps. iWork is one of them. Click that and all of your iWork documents from your iCloud enabled iOS device will become visible. To open the document on your Mac drag and drop the file you want to your desktop and open it from there.
After you make your changes drag and drop the file back to the iWork page in Safari and that will load into iWork next time you use the app on your iOS device.
Yes, it is a little annoying and would be a lot easier if iWork was iCloud enabled, but it isn't. For now this is the best solution.