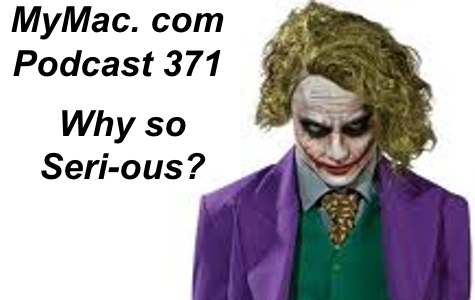 Download & Listen Here
Subscribe in iTunes
Sometimes shows are so on focus and so well put together that you can't help but be proud. This is not one of those shows. After taking last week off, Gaz and Guy come out with a show probably not chock full of Apple information but guaranteed to make you laugh nearly as much as we did doing it. Lot's of Twitter feedback and a discussion about Apple's Siri iOS program which Gaz has and Guy doesn't. Some iCloud stuff and Guy talks Sam Negri from MyMac out of buying Lion and that's a good thing.
Some Links:
Even Samsung seems to have trouble telling tablets apart 
App Picks:
FiLMic Pro by CineGenix .99
GPS Lite Tracking by DPSys Free
Contact info: Drop us a line and let us know you want to be on the show. Gaz and Guy on Twitter, guy@mymac.com and gaz@mymac.com, or our Skype direct number 703-436-9501. Also go into iTunes and leave some feedback. Also don't forget our FaceBook Page!