SoundHound Instant Music Search and Discovery
SoundHound
Free or $6.99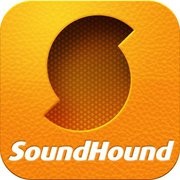 SoundHound is a music search and recognition app for iOS devices and Android phones. Unlike its competitor, Shazam, which can only recognize recorded music, SoundHound uses a Sound2Sound search engine that allows you to speak the artist name or music title, in addition to humming or singing the song.
What's new in the latest version, 4.0.1?
LiveLyrics is a feature that allows users to see lyrics as the music plays; making this the least expensive Karaoke player ever.  Lyrics are shown in time with the music in your music library or the music you discover through a SoundHound search. With a library of over 500,000 LiveLyric songs this will be a very popular feature.
Real-time Facebook and Twitter updates from artists provided by tapping a band's name
Speed and stability improvements
These features are quite impressive and most of them worked fine for me over 3G as well as my home WiFi network. However, after giving the latest free version a spin, I found the ads to be a bit distracting. So, I plucked down $6.99 for the advertisement-free version. The ads at the top disappeared, but the annoying "Just Found By Users" ticker at the bottom was still there. The paid app also includes access to exclusive links to artists' Wikipedia pages and song recommendations. I'm not sure if this is a value-added feature, but I understand the need for the company to make a profit.
I had trouble with the LiveLyrics feature for songs I discovered via a SoundHound search. The interface is a bit confusing even for someone like me with over a year of experience using the product. I could only get LiveLyrics to work for music in my library. So, does that mean the LiveLyrics feature only works for songs in my library? This is a really cool feature that I hope will be improved in future releases to include more songs. Where's the marketing for this feature? An iPhone running SoundHound LiveLyrics is in essence a Karaoke machine in the palm of your hand. Also, imagine the fun at your next party with an iPad running LiveLyrics connected to your TV. This feature is available for both the free and paid version of the app.
The real-time Facebook and Twitter updates from artists would be nice if the ones from my music library had active accounts. However, I definitely see the marketing appeal in this feature. Knowing my favorite musician will be on late night TV or at a local charity event next month is definitely worthwhile.
All complaints aside, SoundHound is the best music recognition app on the market. It's so feature rich that its competitors are far behind and will be playing catch up for some time. Some of these exclusive features are:
Being able to hum or whistle a song to identify it.
Listing underrated songs that aren't getting radio play.
See the lyrics for identified songs or songs from your library.
View YouTube related video within the app.
Though SoundHound is far from a perfect app, it is the leader in its category. It's a must have app with so many features it'll put a Swiss Army knife to shame.
MyMac Review Rating: 8 out of 10