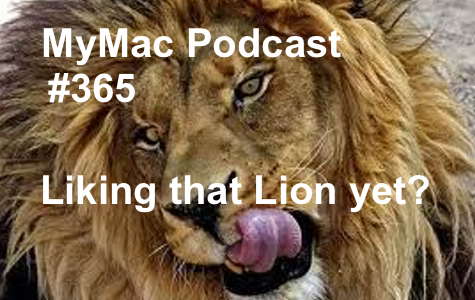 Download & Listen here
Subscribe to the show via iTunes. Hey, it's free!
Earthquakes and Hurricanes, and CEO resignations…OH MY! A geek's chain makes the news of the weird along with a tokyo man's running tribute to Steve Jobs and Apple. Gaz has some great tips for Lion and since he missed out on the breaking Steve resignation news last week, gives us his opinion this week. When is a certificate NOT a certificate and Apple has a BIG problem! They can't make enough Macs to fill the demand!
Some Links:
Bad certificate removal instructions
Poor Apple's singing the MacBook Air blues
App Picks:
iVI video conversion software
The MacReviewCast 
Contact info: Drop us a line and let us know you want to be on the show. Gaz and Guy on Twitter, guy@mymac.com and gaz@mymac.com, or our Skype direct number 703-436-9501. Also go into iTunes and leave some feedback. Also don't forget our FaceBook Page!