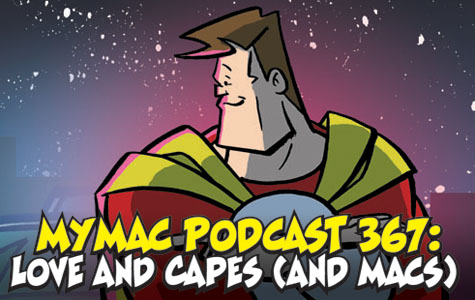 Download & Listen to the show
Subscribe in iTunes, or Guy will SMASH!
A quiet week Apple-wise but that doesn't stop Gaz and Guy from having an extras long show. Thomas Zahler, writer and artist for the popular webcomic "Love and Capes (http://www.loveandcapes.com)" comes on to talk about how he creates his works on a Mac and what he wishes for in cool gear! Thom stays on with the GMen to have a bit of a chat about why PC makers seem to be so undecided when it comes to releasing new ultra-thin laptops similar to Apple's MacBook Air.
Some Links:
Love and Capes Web Store
Breaking in
App Picks:
Afloat by Infinite Labs FREE!
Catholic Mass Times Church Directory
Alfred by Alfred
Rail Maze by Spooky House Studios
Contact info: Drop us a line and let us know you want to be on the show. Gaz and Guy on Twitter, guy@mymac.com and gaz@mymac.com, or our Skype direct number 703-436-9501. Also go into iTunes and leave some feedback. Also don't forget our FaceBook Page!