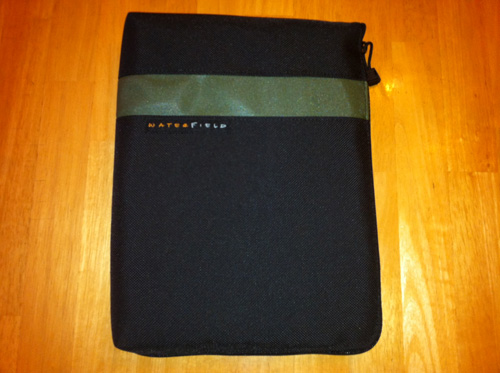 iPad Travel Express
Company: Waterfield Designs
Price: $69.00
Like the city in which all their products are designed and manufactured, Waterfield/SFBags of San Francisco has established a reputation for style, beauty, and quality. Would their iPad Travel Express, a folio mobile storage solution for the iPad or iPad 2, live up to the lofty reputation? Read on and the discover the answer.
DESIGN
The iPad Travel Express is a nice combination of rugged ballistic grade material on the outside and a softer non-scratch material on the inside. The product was designed to store and protect an iPad with Smart Cover, an Apple Wireless Keyboard, cables, and the needed power adapter and accessories. Waterfield added a ridged plastic insert to provide additional protection for the precious iPad screen.
One may either throw (or better yet, carefully place) the loaded iPad Travel Express into a favorite bag, or purchase the optional D-rings and strap and use the iPad Travel Express as a tote for that quick trip to the corner coffee emporium. For a more complete description of the specs, jump to the product page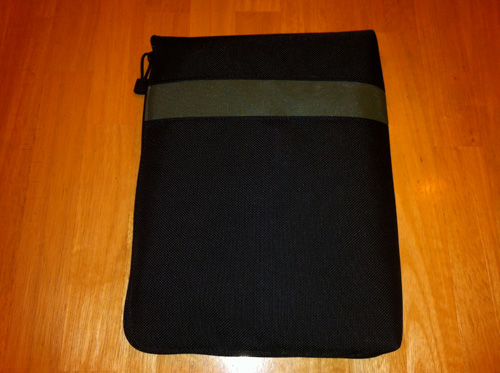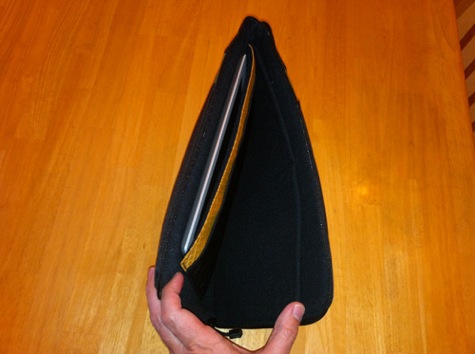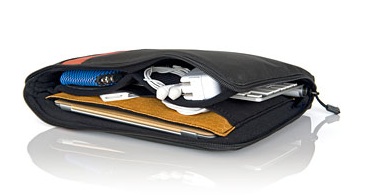 The design, fit, and finish of the iPad Travel Express are all very revealing about the Waterfield design ethos. From the black exterior with the contrasting colored band to the black interior with the contrasting colored iPad compartment, it is clear that Waterfield was not only interested in protection, but beauty as well. This is a very nice looking product and passed the Starbucks Glancing Interest Quotient with flying colors.
USABILITY
Protected Mobile Storage: For the traveler who likes to take only their iPad and wireless keyboard with them, this product will be a good fit. I generally require a little more gear when I leave the house and find that the iPad Travel Express is not quite large enough for my needs. Depending upon what your particular gear requirements are, this could be the product you have been waiting for
Comfort and Convenience: Once again, Waterfield has designed a product that can be used a number of different ways. Inside a larger bag, carried under the arm, the materials and design of this product provide its user with both a comfortable and practical user experience.
MyMac.com Review Rating:
The iPad Travel Express by Waterfield Designs is a well thought out and manufactured product. For the emerging iPad user looking for a lightweight case to harmonize with their minimalist leanings, the iPad Travel Express could be the diminutive answer. I am awarding this fine product an 8 of 10 in our MyMac.com review rating system.