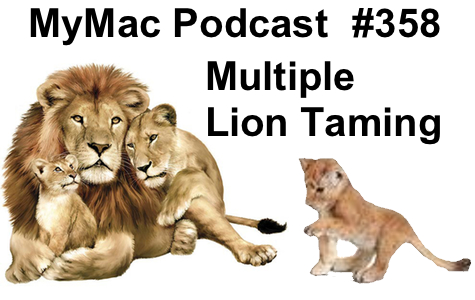 Download the show here, and subscribe in iTunes
Don't forget to LIKE us on FaceBook!
GREAT Googlely Moogely! Somehow the GMen keep this show under an hour (don't count on THAT happening too often) and still pack it with fun! The winners of the iHub Contest and Top Camera iOS App are announced, a man shoves an iPad down his pants and get's fired, and do really have to download 4 GBS of Lion goodness for each Mac we have?
OS X Daily's instructions to make a USB Installation stick
App Picks:
Marathon for iOS by Sol Deo Gloria Productions Free!
Elgato's USB Video Capture Device 99 Dollars/Euros/Pounds
Contact info: Drop us a line and let us know you want to be on the show. Gaz and Guy on Twitter, guy@mymac.com and gaz@mymac.com, or our Skype direct number 703-436-9501. Also go into iTunes and leave some feedback.